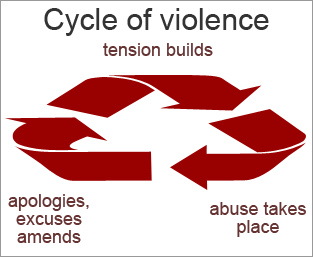 This is a concept often used loosely in the corridors, but do people really know what it is legally and its scope? I will define what it is in terms of the Domestic Violence Act[1] of Botswana, 2008, (hereinafter referred to as the "Act") and also lay down its scope of coverage. In fact, this Act can be said to be too progressive as it has a wide scope of coverage. You would also realise that the meaning of domestic relationship is wide enough to accommodate even the Respondent[2] and the Applicant[3] who shared or share the same residence. Thus an act of violence that takes place between these two people who merely share residence, not necessarily partners or spouses or relatives can be included under the ambit of Domestic violence.
What is Domestic Violence?
In terms of section 2 of the Act, Domestic violence means:
"domestic violence" means any controlling or abusive behavior that harms the health or
safety of the applicant and includes–
(a) physical abuse or threat thereof;
(b) sexual abuse or threat thereof;
(c) emotional, verbal or psychological abuse;
(d) economic abuse;
(e) intimidation;
(f) harassment;
(g) damage to property;
(h) where the applicant and the respondent do not stay in the same home, entry into the
applicant's home without his or her consent;
(i) unlawful detainment; or
(j) stalking;
The above therefore means should you experience the above you should be able to take up your complaint or matter with the court.
Note however that to bring a complaint of domestic violence before the court a domestic relationship should be found to exist.
WHAT THEN IS A DOMESTIC RELATIONSHIP IN TERMS OF THE ACT?[4]
"domestic relationship" means a relationship between an applicant and the respondent in any of the following ways-
A domestic relationship is said to exist between people who are or were married to each other, people who are cohabiting, a child of the Applicant and the Respondent, people who are family members, people who would be family members related by affinity if the people referred to:
(a) were, or could be married to each other;
(b) they share or shared the same residence; or
(c) they are or were in an engagement, dating including an actual or perceived romantic, intimate or sexual relationship;
This therefore shows that it is not good enough to bring a complaint before the court, you must show that a domestic relationship exist between the parties and further show that an act of domestic violence occurred between the complainant and the Respondent.
WHICH COURT CAN HEAR A CASE OF DOMESTIC VIOLENCE?
In terms of the Act, a case of domestic violence can be brought before a magistrate's court of any rank, and includes a customary court which has been authorised, by statutory instrument, to hear a matter under the Act. The court can  direct that the  Respondent be interdicted and restrained from verbally and/or emotionally and/or physically harassing and/or abusing the complainant, intimidating, or threatening to harass them in any way whatsoever.
DID YOU KNOW YOU CAN BRING A CASE OF DOMESTIC VIOLENCE ANY TIME OF THE DAY, EVEN AT 0000HRS ON A SUNDAY OR CHRISTMAS DAY?
Our law allows for a case of domestic violence to be brought before the court anytime. An urgent application of domestic violence may be brought before a magistrate anytime, even at 2a.m in the morning on Christmas Day.  The magistrate would have to listen to the matter at that time there would be no such thing as " go tswetswe, tla ka moso". A case of domestic SHOULD be heard within 7 days after it has been filed with the court. This goes on to show how our law considers acts of violence and why it is necessary that we fight acts of domestic violence in our homes and communities.
Now that you know what domestic violence act, you have the duty to act when you encounter one to ensure the immediate safety and protection of the victims of domestic violence.
PREPARED BY: KUDA TSHIAMO[5]
---