Business
Botswana's Dr. Wedu Tose Somolekae Listed on Forbes Africa 30 Under 30 Class of 2023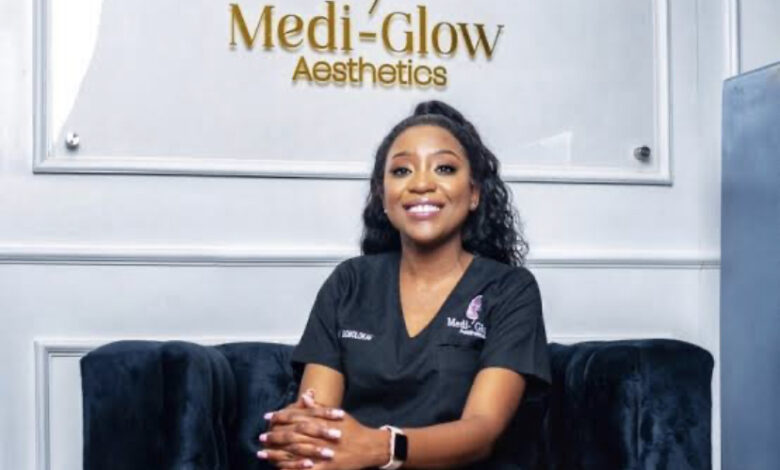 Dr. Wedu Tose Somolekae, a 29-year-old entrepreneur and medical professional who has recently been listed on the prestigious Forbes Africa 30 Under 30 Class of 2023 for her groundbreaking work in the field of aesthetic medicine.
Dr. Somolekae is the founder of Medi-Glow Aesthetics, a leading aesthetics clinic that specializes in providing non-surgical cosmetic treatments to enhance the natural beauty and confidence of individuals. From skin rejuvenation to body contouring, Medi-Glow Aesthetics offers a wide range of cutting-edge treatments that help clients achieve their desired aesthetic goals in a safe and professional environment.
Born and raised in Botswana, Dr. Somolekae developed a keen interest in medicine from a young age. She pursued her undergraduate studies in Medicine at the University of Botswana, where he excelled academically and received numerous awards for his outstanding performance. Driven by a passion for aesthetics, she furthered her education by completing postgraduate training in aesthetic medicine from a renowned institution in South Africa.
Armed with knowledge and skills, Dr. Somolekae returned to Botswana with a vision to revolutionize the field of aesthetic medicine in the country. In 2019, she founded Medi-Glow Aesthetics with the aim of providing high-quality aesthetic treatments that are safe, effective, and accessible to everyone. Despite being a young entrepreneur in a relatively new field in Botswana, Dr. Somolekae's determination and dedication to excellence have quickly made Medi-Glow Aesthetics a reputable name in the industry.
One of the reasons why Dr. Somolekae's work has been recognized by Forbes Africa 30 Under 30 is her commitment to ethical practices and patient care. At Medi-Glow Aesthetics, Dr. Somolekae and her team prioritize the well-being and satisfaction of their clients above all else. They conduct thorough consultations, educate clients about the treatments, and customize treatment plans to suit individual needs. Dr. Somolekae believes in empowering her clients by enhancing their natural features and helping them feel more confident and comfortable in their own skin.
Dr. Somolekae's contributions to the field of aesthetic medicine in Botswana go beyond her  clinical practice. She is also actively involved in creating awareness about the importance of safe and ethical aesthetic practices through educational programs and community outreach. She is passionate about uplifting the aesthetic medicine industry in Botswana and promoting it as a viable career option for young aspiring medical professionals.
Being listed on Forbes Africa 30 Under 30 is a significant achievement for Dr. Somolekae and a testament to her hard work, innovation, and dedication to her craft. It showcases her potential to become a leading figure in the field of aesthetic medicine not only in Botswana but also in Africa as a whole. Dr. Somolekae's inclusion in this prestigious list is an inspiration for young entrepreneurs and medical professionals in Botswana and beyond, proving that with determination, passion, and a commitment to excellence, success is attainable at a young age.
Looking ahead, Dr. Somolekae has ambitious plans for Medi-Glow Aesthetics. She aims to expand the clinic's reach, introduce more innovative treatments, and continue promoting ethical practices in the field of aesthetic medicine.