Technology
Facebook Reels is now available worldwide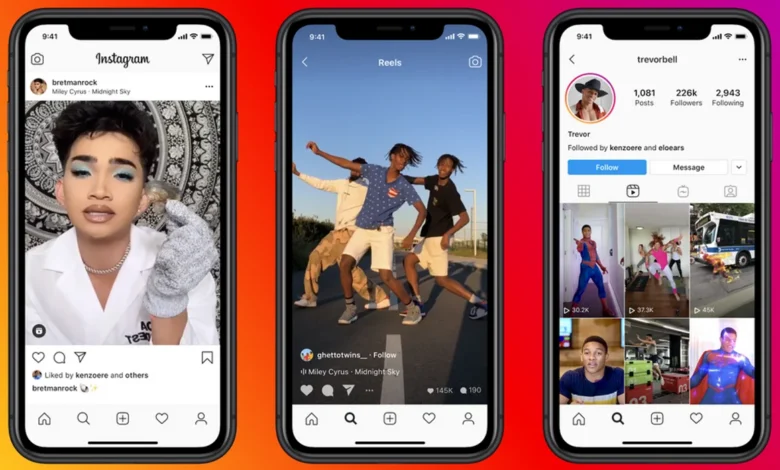 Facebook Reels is now worldwide. We recently announced the expanded availability of Facebook Reels on iOS and Android to more than 150 countries across the globe.

Reels are short-form videos that publishers can record on mobile devices, then pepper with music, audio, effects and more with the touch of a few buttons. Reels have already helped people create innovative content on Instagram, and we're excited to introduce it to Facebook. (And if you're still using Instagram Reels and want to incorporate those reels into your Facebook strategy, we've made it easy to recommend videos across platforms.)

Reels should become increasingly valuable to your social strategy moving forward. Watching video represents half of the time that people spend on Facebook and Instagram, and Reels is our fastest growing content format. We're focused on making Reels the best way for creators to get discovered, connect with their audience and earn money. We also want to make it fun and easy for people to find and share relevant and entertaining content.

You can find more tips for creating content and driving revenue through Reels here.

CAPTURING LIVE EVENTS ON REELS

If you're new to Reels and don't know where to get started, we recently published this how-to guide that features some great advice about how to leverage the new format. Catch up on our tips!

Tip 1: Keep it simpleTip 2: Be yourself!Tip 3: Peel back the curtainTip 4: Plan your content out in advanceTip 5: Get your audience engaged and in the mixTip 6: Use hashtags to hop on trendsTip 7: Tap into the power of collaborationTip 8: Share from Instagram to Facebook for maximum exposure
Get the full guide here.

HOW NEWSROOMS ARE USING REELS

News organizations around the US have been using Reels to drive audience engagement. These use studies might inspire your next initiative.

How 4 social editors integrate Reels into their newsroom strategy
Reels has provided a great method for creating storytelling, and its reach with young audiences as a quick, digestible slice of information is perfect for publishers who are looking to connect with the next generation of news consumers. National Geographic, Popular Science, Cosmopolitan and FeedFeed have all been using Reels to increase young readership.

What 3 brands learned from launching Reels on their platforms
Reels opened up a whole new way for publishers to create short videos out of existing clips and sounds via easy-to-use in-app tools. Reels created a new touchpoint for audiences to experience each outlet's brand and existing content through engaging and highly shareable videos. Last summer, thanks to the work of 3 fellows from the 2021 HBCU Summer News Fellowship Program, 3 publications launched Reels strategies to great success.

What the News industry can learn from food creators on Instagram
Food has always been one of the most popular topics on Instagram, but the community has evolved with the platform and embraced new formats. At the Facebook Publisher Showcase, 2 accomplished chefs and test kitchen directors shared tactics that newsrooms can employ to reach younger readers and build return loyalty among followers.