Celeb News
Happy Birthday Mr President! Here Are 10 Things You Didn't Know About President Ian Khama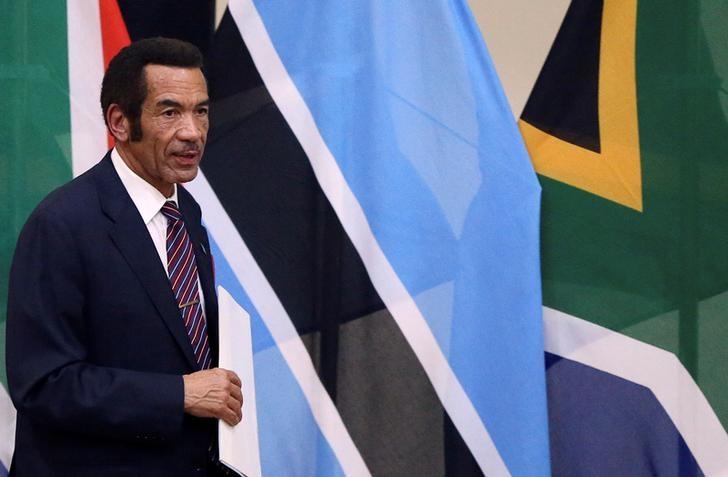 10 Things You Didn't Know About President Ian Khama
Today is the birthday of the senior citizen, the president of our country, His Excellency the President Lieutenant General Dr. Seretse Khama Ian Khama
. As we celebrate his birthday today, we look into some of the things you may not know about him
Most people know him as a former BDF commander  who then joined his father's footsteps into politics and later became a president.
Below are some of the things you may not know about the president who will be leaving office on the 31st of March.
Ian Khama is the second child of Sir Seretse Khama and Ruth Khama.
He is a qualified pilot and attended Royal Military Academy Sandhurst, where the British Army trains its officers.
Ian Khama is also an alumnus of Waterford Kamhlaba, a United World Collegein Mbabane, Swaziland.
He started working in the Military from 1977 and served as a Commander for BDF for only three months, from December 1997 to March 1998.
Former President Festus Mogae appointed Khama as his Vice when he took over from the late president Ketumile Masire.
He also used to be Minister of Presidential Affairs and Public Administration.
He is the first president since 1966 to ever rule without a first lady.
As grandson of Sekgoma II,who was the paramount chief of the Bamangwatopeople, he is the heir to the chieftaincy and will be a chief when he leaves office as president.
Khama was awarded an honourary Doctorate of Political Science Degree by Konkuk University, South Korea during his state visit to the country in 2015.