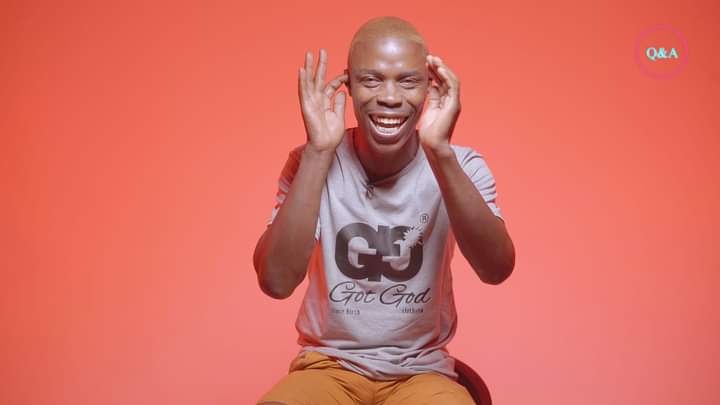 "I cannot say I will stop drinking at some point, I can only reduce the consumption. I will never stop drinking alcohol because most Batswana knew me through alcohol, and they might stop following me if I stop drinking alcohol." Samoxa clarified.
The local socialite turned entrepreneur, Keikantseone Samoxhe said in a #QnAwithYourFavourites show by Local Corner Multimedia recently that he and alcohol are inseparable.
It is indeed true that if life throws lemons at you, the best thing to do is to make lemonade. That is the case with Samoxa's story. Samoxa became known in the social media space, particularly Facebook, through his heavy consumption of alcohol and intoxication.
When most saw him as a laughing stock and only favourable for making memes, one socialite known as Bontle Jwa Batswana (BJB) saw something different. He came along and used Samoxa's fame for the better. "I want to take this time to honour you BJB, because this idea came from you. As you know, I wanted to produce alcohol… (laughs) but I couldn't because of some obstacles.
The relationship between Samoxa and BJB came to a bitter end as Samoxa accused BJB of using his fame for personal gain. However, Samoxa says he and BJB have sorted out the matter and are on good terms.
Business-wise, Samoxa says the Ginger beer business is doing quite well. He says he is working on acquiring a barcode. Thereafter the Ginger beer will be distributed through Choppies Superstores countrywide. The social media sensation also plans to set up many stall around the country to sell his Ginger beer which currently is being sold at BBS mall only.
"As you know that I'm fond of surprising you guys, I am in the process of setting up a clothing brand. As you know winter is approaching, I will soon be selling hoodies, tracksuits, masks and many more branded 'Samoxa'" he assured the nation.