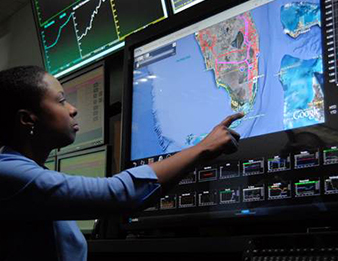 I-TECH BOTSWANA
The following job opportunity has arisen within I-TECH Botswana
Vacancy:INFORMATION TECHNOLOGY ASSISTANT
The IT Assistant reports to the Operations Director for all Information Technology related issues.The position is responsible for the perfomance,coordination,maintenance,installation and development of IT Networking devices and Software.
PRIMARY RESPONSIBILITIES
Installation and Configuration
●Commisioning & installations of equipment(Networking Devices,Servers,Laptops,Desktops,Printers,Wireless Access Points).
●Configure and install Office2016 and antivirus for all Country Office computers.
●Proactively schedule software upgrades and patching.
●Assure all software on I-TECH equipment is licensed and keep records of licenses.The Operations Director must be notified of upcoming renewals.
●Administer the Office365/Exchange server online infrastructure.
●Maintain IT infrastrucutre (eg. Network,Email serve,file server,printers)
●Ensure all networking cabling and infrastructure in the office ir neatly wired and working well(all network outlets labelled on the patch paneland outlets,WI-FI routers mounted where possible all network cable ends with tabs,etc)
●Administer the local domain controller and file server.
●Monitor and benchmark technology in order to ensure continous improvements.
●Decomission and dispose of equipment as per Company policies and procedures.
●Create and maintain websites/informational material as needed.
I.T User Support
●Perform repairs,installations and any work required to set up,align or otherwise prepare for operation, all information technology equipment/systems including setting up audio/visual equipment for presentations,meetings and trainings.
●Perform operational checks,monitors perfomance and related maintenance to identify and diagonise information technology performance problems.
●Perform diagnostics on a routine basis and corrects any problems found.
●Monitor trends to make recommendations for inventory control.
●Identifies,plans and executes IT projects in line with department plan(e.g plan and coordinate office move.)
●Record all tasks related information as required and generate IT Technical documentation.
●Inform and training users on how to adhere to the I-TECH global/local security IT policies.
●Assist in the procurement of I.T equipment.
Data Entry Management
●Assist Monitoring and Evaluation(M&E) team with quarterly RHT indicator data collection and data entry.
●Liaise with the M&E team to enter and manage Real Time Reporting data and weekly reports.
●Assist M&E team and RHT teams with daily testing data entry and analysis(developing bars graphs and charts)
●Support the scanning and uploading of RHT patients registers into Captricity for data digitization.
●Support the I-TECH TB program officer to validate the national TB data in Open MRS.
Required Qualifications,Skills and Attributes
●National Diploma Computer Sciences or Network Engineering plus industrial certifications,or equivalent professional experience.
●At least 4 years work experience as IT Assistant.
●Demonstrated high degree of professionalism and ethical levels.
●Computer skills in Microsoft Server administration,Exchange Server,Microsoft office suite,network and router configuration,physical network installation and maintenance.
●Excellent communication skills and ability to work as a part of a team.
●Strong time management skills.
Job Application Procedure
If you have the required training,experise,experience and would like to work for I-TECH in this vital work ,we encourage you to apply.To apply please send the cover letter,scanned certified certificates copies and CV;including a list of names of four refrees(with up to date email and telephone contact detail via email to [email protected]
Closing date: Friday, 26 MAY 2017
Source : Mmegi,12 May 2017