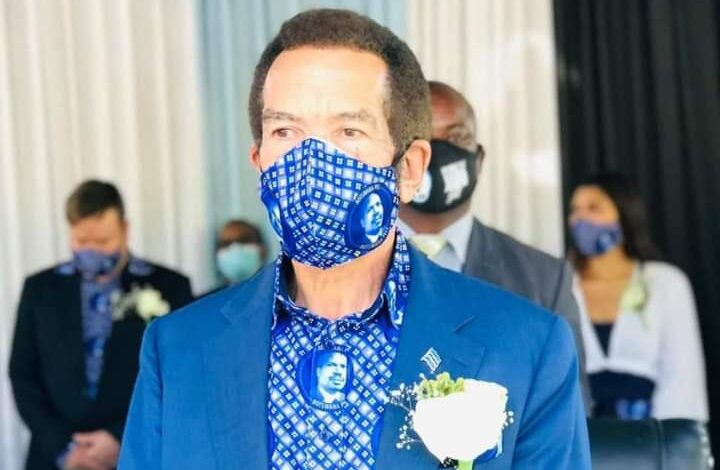 The former President His Excellency Lt Gen. Dr. Seretse Khama Ian Khama is set to donate Five hundred (500) oxygen concentrators. The donation will be made through his recently launched foundation; SKI Khama Foundation.
The oxygen concentrators will be donated to be used for private, public purposes, and also by medical medical facilities. The foundation has announced that it has taken a decision to source and distribute oxygen concentrators due to escalating loss of lives by Corona Virus Disease (COVID-19) pandemic.
"In recognition of the threat to life and loss of life that the Covid 19 pandemic is causing in the country the SKI KHAMA FOUNDATION is launching an urgent "Breath of Life" appeal to raise funds from donors to procure Oxygen Concentrators to be used by medical facilities in Botswana, both public and private, as well as by medical practitioners." the newly appointed Chief Executive Officer (CEO) of the foundation- Mogomotsi G. Kaboeamodimo asserted.
The "Breath of life" Appeal comes at a time where where high COVID-19 positive cases, and deaths are on the rise.
According to the statistics released by the COVID-19 Presidential Task Force two (2) days ago, Four thousand, Seven hundred and forty-four (4744) COVID-19 positive cases were recorded between the 24th and the 27th of July 2021. In the same period, death cases raised from One thousand, Five hundred and Sixty-nine (1 569) to One thousand, Six hundred and Fifty-three (1 653). This means that eighty-four (84) people died due to COVID-19 in three (3) days.
"In this regard and despite the very high demand for this type of equipment in the region, the FOUNDATION has secured Five Hundred (500) of them for hospital and home use. The period given to the FOUNDATION to have paid for the equipment is two weeks from August 3rd 2021 before the offer passes on to other demands." said Kaboeamodimo.