News
Trending
Let's each domesticate AfCFTA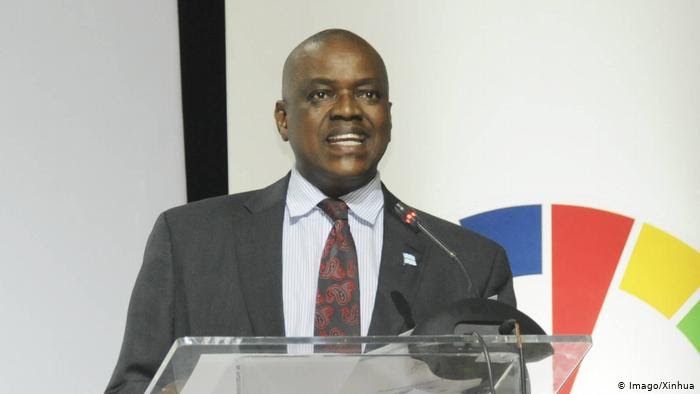 Southern African Development Community (SADC) legislators have been urged to come up with ways to domesticate AfCFTA.
Speaking on the occasion of the official opening of the 49th SADC Parliamentary Forum Plenary Assembly, His Excellency the President Dr. Mokgweetsi Eric Keabetswe Masisi stressed on the importance of AfCFTA on the economic breakthrough of SADC member states and Africa at large. President Masisi is of the view that AfCFTA can stimulate the economy of SADC and Africa, especially in the wake of COVID-19 economic effects.
"The AfCFTA is one of the key drivers that can position Africa as an economic powerhouse.I note, however, that AfCFTA cannot be effective without domestication at the national level. This is one area that falls within the purview of national Parliaments. And, I believe that your deliberations in the next few days will propose the way forward with respect to the issue of domestication and implementation of the AfCFTA, at both national and regional levels." Masisi asserted.
Founded in 2018, and commenced on 1 January 2021, the African Continental Free Trade Area (AfCFTA) is a free trade area. It was created by the African Continental Free Trade Agreement among Fifty-four (54) of the Fifty-five (55) African Union. AfCFTA covers a market of close to One point Twenty-seven billion (1.27 billion) people and a combined Gross Domestic Product (GDP) of over Twenty-five trillion Pula (BWP25 trillion) or Two point five trillion United States dollars (US$2.5 trillion.)
The Southern African Development Community (SADC) Parliamentary Forum is a regional inter-parliamentary body composed of Members of Parliament from SADC Member State national parliaments, representing over Three thousand, five hundred (3,500) parliamentarians in the SADC Region. Established by the SADC Summit on September 8, 1997, the Forum consists of Presiding Officers, and a maximum of five (5) representatives elected by the National Parliament of each Member State.
The aim of this Forum is to provide a platform to support and improve regional integration through parliamentary involvement, and promote best practices in the role of parliaments in regional integration and cooperation.