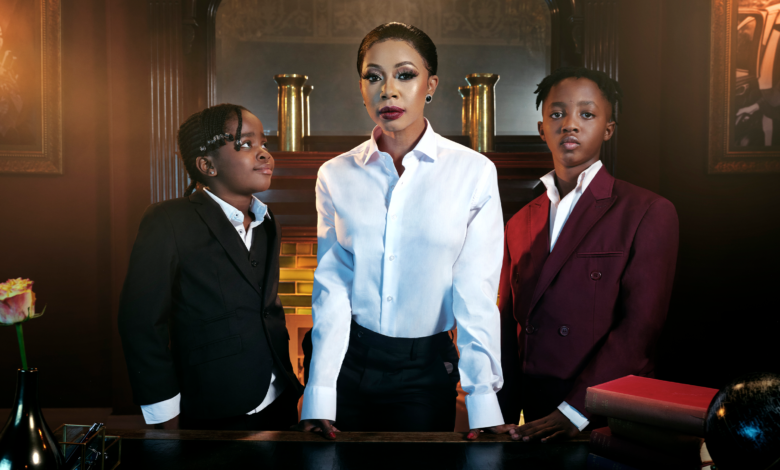 The explosive episode finale of Life With Kelly Khumalosees the singer ending her friendship with Wanda Baloyi, reconciling with her estranged singer, Zandie, and meeting her nephew for the first time.
When Season 3 began, Kelly never thought she'd lose another friend, especially after her fall-out last season with her previous bestie, Brenda Mtambo.
In the penultimate episode of Season 3, Kelly and Wanda Baloyi engaged in an emotionally charged conversation that marked the end of their friendship. Although it seemed the two had forgiven each other at the end of the episode, the beginning of episode 13 makes it clear that the two still have unresolved issues.
In just a few minutes, we see Kelly express to her mother how angry she feels about her last conversation with Wanda. "I'm very mad at Wanda, and I don't want to see her at this point." Kelly further expresses her lack of interest in further nurturing any friendship from now on. "Friends actually exhaust me. They are a lot of work, especially when everything is about them," says Kelly.
We are then shown the most anticipated moment of this season: the union between the Khumalo sisters, which took place during a family therapy session.
Three years ago, Kelly and Zandie had a public fallout, which led to Zandie publicly declaring her divorce from her sister via social media.
Zandie released a statement on her Instagram page: "If I was divorcing my husband maybe it would have been a little bit easier and lighter but I am separating from a person I have known for all my life and have shared laughs, pain, excitement and disappointment with all my life, my sister."
Zandie's divorce statement marked the beginning of their three-year separation. In the Season 3 finale, Kelly let Zandie know how the separation affected her. "When that separation occurred, I was broken to my core. And I want my sister to know that as strong as I am, nothing can ever break me, but that did," said Kelly.
The final episode also sees Kelly meeting Zandie's child for the first time, a union Kelly has been anticipating ever since she heard of Zandie's pregnancy. In episode 2 of Season 3, Kelly made it clear that hearing about Zandie's pregnancy through the grapevine and having not yet met her nephew did not sit well with her.
"I feel like I've lost so much time where my godson is concerned. I haven't met my godson, but damn, I love that little boy. I've gone through so many things where I'm like, 'How is my godson born without me?' He doesn't even know me. That's how deep the scar is," said Kelly.
Speaking to Showmax, Zandie shared that she wasn't sure what to expect when she walked into the therapy session, but she hoped that by the time everyone left, there would be some form of reconciliation reached.
"I was also hoping that whatever happened in that therapy session, everyone would share exactly how they felt about the other. It was crucial that we leave that room having resolved everything because the burden of that separation was getting too heavy to carry," said Zandie.
Read the rest of Zandie's interview here.
The season finale marks the beginning of Zandie and Kelly's healing journey as the sisters attempt to navigate themselves back into each other's lives.
Produced by G.O.A.T (Dineo's Diary) and directed by Kuda Jemba, with Graeme Swanepoel as showrunner, Season 3 of Life With Kelly Khumalo is now available to binge-watch on Showmax.
Showmax has established itself as the home of reality TV streaming in Africa. The reality series Uthando LodumoS2,Life With Kelly KhumaloS3, Inside Life: Major League and Uthando Nes'thembuare four of the 20 most-watched titles on Showmax currently, while DJ Zinhle: The Unexpected won Best Structured Soapie Reality Show at the 2022 SAFTAs.
This week, Showmax also prepares to launch its most anticipated Original Blood Psalms, a fantasy epic from creators Jahmil XT Qubeka and Layla Swart. Blood Psalms premieres on the streaming platform on Wednesday, 28 September. Two episodes will drop the first week, with new episodes weekly thereafter.