Celeb News
Lil Wayne Accuses Birdman of Refusing To Turn Over Nicki Minaj And Drake Contracts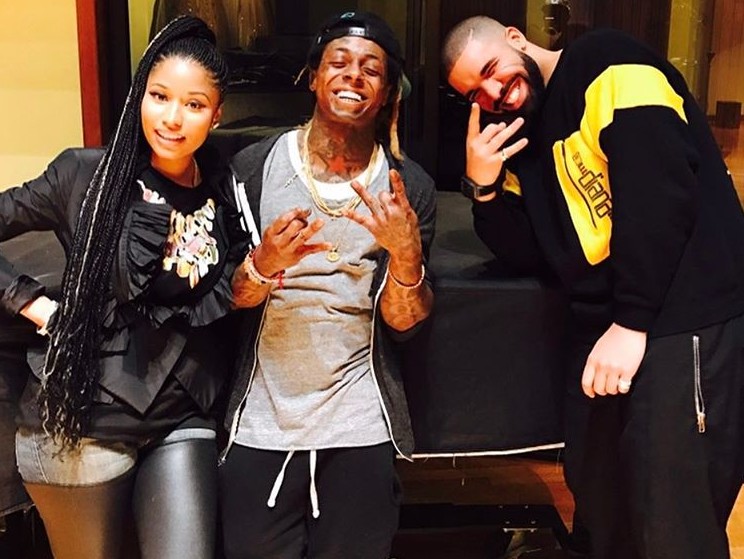 Lil Wayne Accuses Birdman of Refusing To Turn Over Nicki Minaj And Drake Contracts
Lil Wayne has gone back to court accusing Birdman of refusing to turn over documents relating to Nicki Minaj and Drake, and now he is demanding the judge sanction the Cash Money head.
On February 21, Wayne filed a motion to compel production of documents in his years-long $50 million-dollar lawsuit against Birdman's Cash Money Records.
Wayne accuses Birdman of misleading the court by pretending Cash Money has turned over all documents in their possession that the rapper has demanded they turn over.
He says Cash Money produced 121,000 pages of documents but calls them mostly tediously accounting reports prepared by Universal Music, which the Cash Money is under. Wayne says Cash Money was ordered to produce documents but continues to refuse to turn over important information needed in the case.
He points out while Cash Money claims that their company has earned over $200 million in cash flow, it has no accounting records, no general ledger, no bank account records and no tax returns at all.
Wayne says the information Cash Money is refusing to turn over includes documents relating to Nicki Minaj and Drake. He's demanded all records pertaining to Nicki and the label since 2011. The label claimed they have no documents, but Wayne says that's impossible due to Nicki releasing albums with the company since 2011. Wayne wants information pertaining to Cash Money's deals with Drake, but again they claim to have no documents available.
Weezy's motion also accuses Cash Money of not turning over records of payments the label made to Birdman and his brother, Ronald Williams. Further, he says they refuse to hand over all tax returns from 2011. He says, "Unless Cash Money admits to criminal failure to file tax returns for 2011 to present, Cash Money must produce these returns."
The judge has yet to rule on the motion.
Weezy originally sued Birdman's label Cash Money Records to have his record deal voided, due to Birdman not paying him. He accused the label of owing him tens of millions, including an $8 million advance for "Tha Carter V," plus $2 million once the album was finished.