News
Meet Naledi Ngwato, Botswana's Only Female Commercial Pilot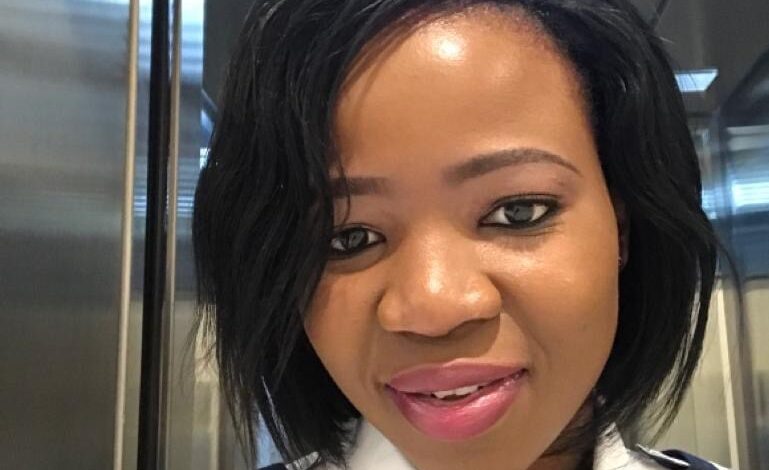 Meet Naledi Ngwato, Botswana's Only Female Commercial Pilot outside Botswana who flies a commercial jet engined aircraft weighing over 80Tonnes, Ms Ngwato has 13years of experience and over 5000 flight hours providing exceptional service to passengers all through Africa, Europe, Asia and the Middle East.
Before reaching for the skies, this 35year old Mogoditshane native went to Diphetogo Primary School then proceeded to Gaborone West CJSS and Gaborone Senior Secondary respectively. Immediately after completing her training at BlueChip Aviation School in South Africa in 2007, she began her career with the national airliner, Air Botswana. She joined as a second officer with a multi-engine commercial pilot license.
She went through and successfully completed the initial conversion training on to the First commercial aircraft, ATR 42/72-500 and progressed to the First Officer position and she acquired over 2500 hours on the type. She later transitioned onto the British Aerospace Avro Regional Jet aircraft where she acquired over 700 hours of experience.
While with Air Botswana, in 2012 she joined the Flight Operations training department as a Training Assistant. She organized and coordinated training for all pilots where she ensured adherence to operational, regulatory and safety standards of service delivery. While going through an upgrade program to becoming a Captain in2016, she left Air Botswana to join Flydubai in the United Arab Emirates as a Senior First Officer on the Boeing 737-800NG & the 737Max. She has since acquired over 2000 hours on this type.
Ms Ngwato is also a wife, a mother and a businesswoman who runs an Aviation themed tourism entity, Skyhawk Guesthouse.
She is still studying towards her Bachelor of Business Entrepreneurship (BBE) degree. Ms Ngwato is an empathetic motivator and influencer at heart who is determined to change the status quo of the black youth and actively champion the empowerment of women and the Girl Child.She believes in lending a helping hand to the less privileged in and around her community and other countries.