Celeb News
Minister Olopeng Distances Himself From The Money Laundering Scandal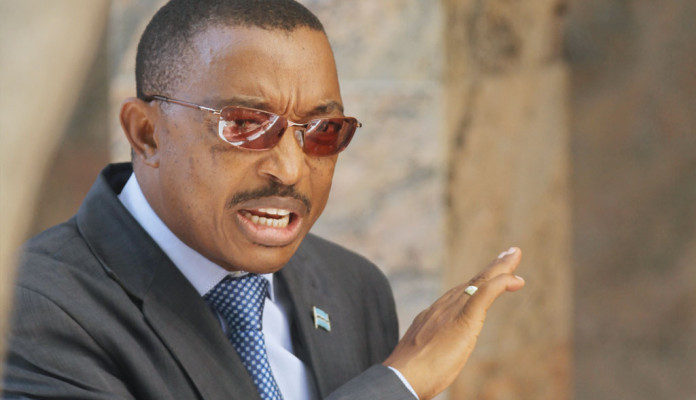 Minister Olopeng Distances Himself From The Money Laundering Scandal
Yesterday in court in Bakang Seretse's money laundering case, it emerged that the President Ian Khama, VP Mokgweetsi Masisi and Ministers Thapelo Olopeng and Sadique are some of the people who had a share of the P250 million  taken from National Petroleum Fund.
Minister Olopeng while others pocketed millions, he is said to have taken P70k from the money. He has however vowed that he doesn't know anything about the money, let alone Bakang Seretse. He took to social media to inform his followers that whoever mentioned his name was doing it out of malice and agenda to tarnish his name.
"There is a story circulating on social media that 'I have benefited P70 000.00 from the Petroleum Fund'. Bagaetsho, I have no business with the said fund and I have NEVER asked for financial assistance from anybody who deals with this fund. 
So who ever mentioned my name in this matter was malicious, and he obviously has an agenda to tarnish my name. I give him permission to produce evidence and share it with the public. 
Bagaetsho, the truth shall prevail. 
Modimo o tlaa ntshekela. 
Thanks so much." He wrote.