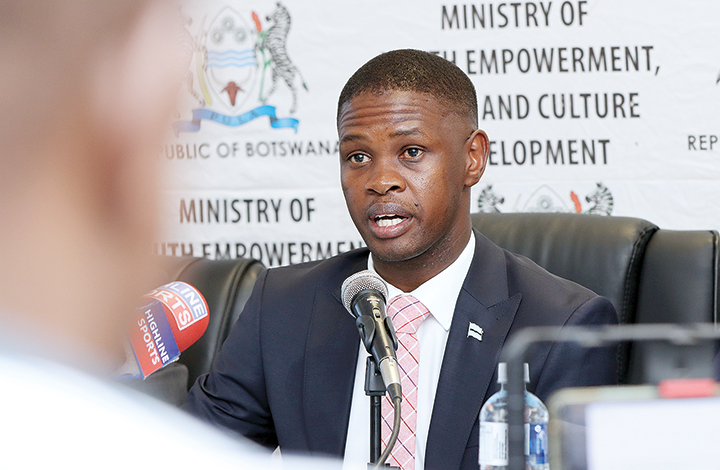 The National Arts Council of Botswana has been appointed, at long last. The Minister of Youth Empowerment, Sport and Culture Development- Honourable Tumiso Rakgare has announced.
The council, which is made up of eleven (11) individuals, led by Thato Brian Dithebe comes after the questions on the matter by the Umbrella for Democratic Change (UDC). UDC was questioning when Minister Rakgare will set up the council as he promised it will be fully functional by July this year.
The Council is made up of Thabo Brian Dithebe as the Chairperson, Mr Tebatso Hule, Mr Mogomotsi Mokgosi, Ms Lerato Motshwarakgole, Mr Reginald Bakwena, Ms Mmaphala Letsatle, Prof. Connie Rapoo as members, Joel Thuto as MOPAGPA Representative, Dean Thabo Molebatsi as MYSC Representative, Ms Vuyelwa Segokgo as MNIG Representative, and Mr Keitseng Monyatsi as MITI Representative.
The Council, which the Minister says was appointed on the 24 July 2021, will run for a period of three (3) years ending July 2024. An expression of interest was flighted by PEEPA and One hundred and Forty-eight (148) applications were received according to Rakgare. Fifteen (15) shortlisted applicants were presented to the Minister for selection.
"As I emphasised during the presentation of the NACB Bill, our intention is to use the Arts Council as a vehicle to drive the commercialisation of the arts in this country. The Council will run programmes, collaborate with associations and enter into commercial deals. We believe this will optimise financial returns to the artists and create job opportunities." said Rakgare.
The National Arts Council of Botswana (NACB) comes at a time where the creative industry is on its knees due to the Corona Virus Disease (COVID-19). The industry was shut down in the beginning of 2020 when the first few COVID-19 cases were caught. As it stands, no one knows when the industry will be opened up to let the artists do what they know and love.