Employment
News
Trending
"National Employment Policy to address unemployment and reduce poverty" – Masisi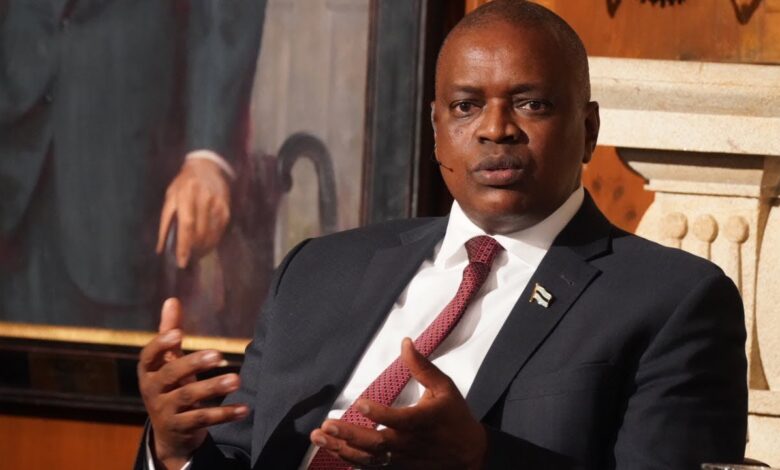 Unemployment and poverty has been a major cause of concern in Botswana, especially among the youth. This was further perpetuated by the scourge of Corona Virus Disease (COVID-19) which led to retrenchments and closure of businesses.
These are soon to be addressed according to His Excellency the President Dr. Mokgweetsi Eric Keabetswe Masisi. The President says the recently approved National Employment Policy will address these shadow pandemics. The Policy was approved by the National Assembly of Botswana during the July session.
"I want to reassure you that, as Government, we are not only interested in the improvement of the welfare of workers but also in the delivery of services to the citizens and residents of this country. To this end, in May this year, I made a pronouncement regarding the RESET AGENDA which has five priorities namely; saving our people from the Pandemic through a vigorous vaccination programme, promoting digitisation, value chain development and mind-set change as well as embodying the national transformation agenda in the implementation machinery of Government." President Masisi said on the occasion of the 15th Congress of Botswana Federation of Trade Unions (BFTU) recently.
The President applauded the Trade Union for its input and contribution to the improvement of the working conditions of the working class, as well as moulding the relationship between the workers and the government.
President Masisi says the government has been consistent in involving the BFTU in policy formulation relating to various issues of national interest. This practice, Masisi says, is derived from the fact that the Government recognises the labour movement as a strategic partner in national development.
"The diverse interests and views of BFTU member unions and individual workers are critical in pursuit of our national development objectives, particularly in relation to the promotion of decent work and the fight against poverty. I must admit that consultation with the labour movement, and BFTU in particular has yielded many positive outcomes over the years. Of vital importance is the enactment and review of various labour laws, the development of policies and programmes. As you are aware, labour laws are currently undergoing a major review, and I am informed that BFTU representatives have been effectively participating in this process." noted Masisi.