Entertainment
Netflix Debuts Official Trailer For New Season of How To Ruin Christmas: The Baby Shower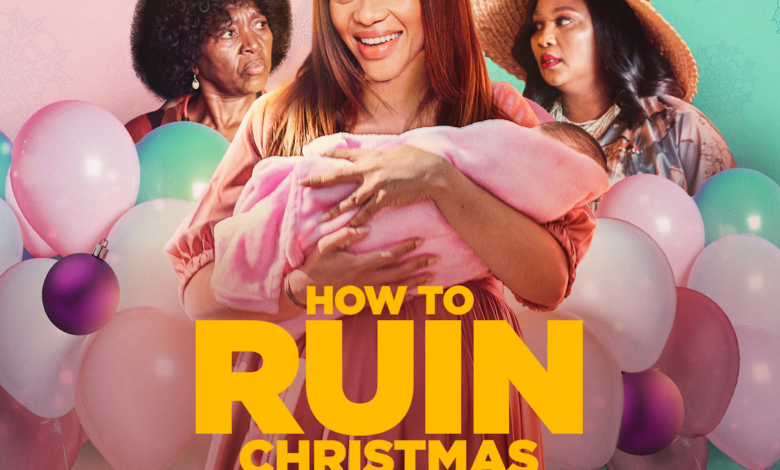 South Africa, 21 November 2022: It's the traditional gogo versus the glam gogo as matriarchs Valencia (Charmaine Mtinta) and Dineo (Clementine Mosimane) battle it out for the title of the century: South Africa's favourite nkhono.
In the latest installment of How To Ruin Christmas: The Baby Shower the stage is set for yet another
Twala-Sello family feud. The two families 'unite' in hosting a baby shower to welcome their bundle of joy from first-time parents Beauty (Thando Thabethe) and Sbu Twala (Sandile Mahlangu) resulting in a chaotic Christmas. Zama's (Denise Zimba-Schlitig) sudden arrival serves to bring more mayhem.
The threequel premieres on Netflix on 9 December 2022. 
Synopsis
After two drama-filled Christmases, the Sellos and Twalas are relieved to finally not be spending Christmas together. But with Beauty one month away from expecting her first child, the families are forced to come together for her baby shower. What is meant to be a fun, harmless day for Beauty turns into an all-out war between Valencia and Dineo. With Beauty believing that Christmas is officially cursed, Valencia and Dineo have to put their differences aside and save Christmas for the sake of their children.
Cast & Crew
Production company: Burnt Onion Productions
Creator: Rethabile Ramphakela and Katleho Ramaphakela
Director: Johnny Barbuzano, Ferry Jele
Executive producers: Katleho Ramaphakela, Tshepo Ramaphakela, and Rethabile Ramaphakela
Writers: Sunni Faba, Thuso Sibisi, Salah Sabiti
Key Cast:
Clementine Mosimane
Charmaine Mtinta
Rami Chuene
Desmond Dube
Motlatsi Mafatshe
Trevor Gumbi
Thando Thabethe
Denise Zimba
Sandile Mahlangu
Saint Seseli
Swankie Mafoko
Lethabo Bereng
Dippy Padi
Neels Clasen