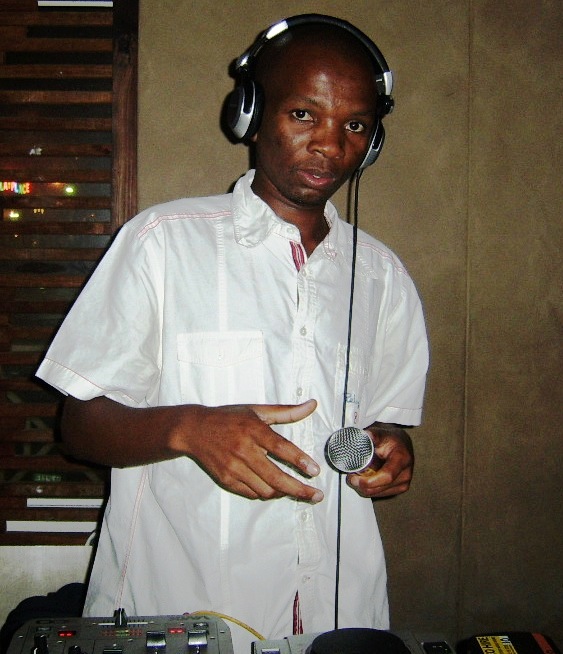 Give us a brief background about yourself
Dj Gees-Pot is a professional Rnb and Hip hop Dj who was based in Port Elizabeth for 10 years and is now in Botswana. He has played primetime slots on national radio stations Metro FM (the Avenue 326), Umhlobo Wenene FM (Break-a-sly fast show & Jam Session) & RB2 in Botswana (The Easy Drive). His mixes have also been featured on Eden FM (George), Bay FM (PE), Rhodes Music Radio (Grahamstown), Atlantis FM (Cape Town), Oxford FM (UK), Sydney FM (Australia), UCT Radio (Cape Town), 5FM (Ultimix @ 6), Yarona FM (BW), KQFM (PE). Gees-Pot has played in big events and festivals which celebrated the hip hop music (Snoop Dogg Afterparty, Jay Z Afterparty, Sean Paul & Pharell Afterparty, Black Eyed Peas Afterparty, Busta Rhymes Afterparty, Ludacris Afterparty, 50 cent's Afterparty) and has played alongside international Dj Green Lantern (Jay Z's Tour Dj), Dj A-Track (Kanye West's Tour Dj), Dj Dennis Ferrer from the US, Dj Frank Roger from France, Charles Webster from the UK, Quentin Harris from the US, Dj Skratchtor (Busta Rhymes' Dj), Djs Mark Devlin from UK, Dj Whoo Kid (50 Cent's tour Dj), Dj Spin Easy from US, Dj Mr Phat from Australia and David Craig from Scotland just to name a few. His djing skills has also taken him to far away places like Mozambique, Namibia, Swaziland,  Kenya, Zimbabwe, Zambia, Lesotho and Swaziland in Africa, and  has been to Europe in UK, Scottland, Germany, France, and also done Mauritius, New Zealand and Australia.
I started getting involved with comedy in 2009 when I was roped in by Monwabisi Grootboom from Wow Entertainment to organise the 99% Xhosa Comedy shows in Port Elizabeth and East London where I got to mingle with the best of best in SA Comedy. He also engaged me in some of 99% Zulu Comedy shows in Petermaritzburg and Durban. So basically Monwabisi is the man who baptised me with comedy industry knowledge and showed me the rope.
Tell us more about laffalot.
Laffalot is a registered company that hosts monthly comedy events in Gaborone and coordinates Laffalot Comedy Tours every year. It falls under Comedy for the Nation of Botswana (COFONABO) which is recognised by the government under the Department of Arts Culture in the Ministry of Youth, Sport & Culture. COFONABO coordinates stand up comedy category in the yearly President's Day Competitions. Comedy is a still a fairly new industry in Botswana and Laffalot's role is to develop it into a vibrant industry and turn the livelihood of comedians around so they can make money using their talent. After every show, Laffalot hosts workshops for up and coming comedians and also gives them a chance on stage to share with established comedians. Laffalot hosts International Comedy Day celebrations every in Botswana at around July. The general aim of the events is to create a deliberate interest in stand-up comedy within Botswana while celebrating the role of stand-up comedy in the entertainment industry.
Is there anything else you do?
Laffalot has released 3 DVDs so far 2012 International Comedy Day, Double Trouble, & Laff-A-Lot All Stars. We also perform in corporate shows. We are working on producing sitcom. In our quest for community development and social responsibility, we have done charity shows for Mabogo Dinku Society where all the show proceeds were donated to the Ga-Kgatlha home for abused children and also Tshedisa society for the Doctors.
What career path did you wish to pursue before Entertainment and how and why did that change?
The is no specific career path that I had chosen. I have always been fascinated by aeroplanes and if anything I would have been a pilot. But after a chat with a pilot I decided otherwise.
If you could change something about the entertainment industry, what would it be and why?
In Botswana, entertainment just like sports, is taken as something to pass time. But in countries like UK and USA, these careers contribute to the GDP and the governments recognise this. I would change the mindset of people, especially those in government and those with budgets, to relook at entertainment as a viable form of employment. Life is not always about having a degree and wearing a suit, you can make it with just your talent. In Botswana, you are only noticed after you made it outside, so there is no investment in upcoming talent, so those with talent but no funds to showcase it outside end up losing big time. If you are in the entertainment industry, you are not recognised as a worker by law, so that means you can't apply for say a bank loan, no matter how much you make, but on the flipside, BURS will tell you to pay tax, so that's the catch 22 on how an unemployed person will pay tax. The amount of tax that could be paid by the entertainment industry could alleviate poverty and the industry could employ a lot of people.
What do you plan to achieve in the next 5 years?
We plan to have some of our comedians perform at the big international comedy festival around the world. We also want to grow our comedy locally so much that in each and every town, there will be a comedy club where the local comics perform. In 5 years we will also have industry awards to recognise contributions from the different stakeholders.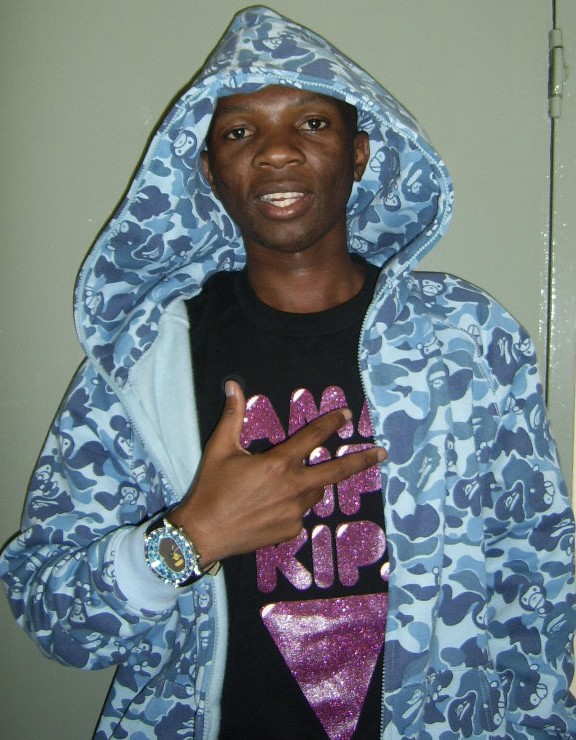 How has technology changed the entertainment industry?
It has changed it tremendously as the world is now a global village, so we are able to reach a much wider audience. Social media has also made it possible for supporters and fans to interact with the favourite comedians. The other good thing is you get instant feedback, whether good or bad about your events or artists.
What are your thoughts about stand up comedy and the entertainment industry in general in Botswana?
Stand up comedy is still in its infancy but we have managed to get media coverage and public support. Our events fall within the regulated hours, but other industries like music and djs have been hit hard by the new liquor laws. Also there is still over reliance on SA acts in the other industries but we hope as time goes we can have an event sellout with only local acts say musicians or djs.
What advise can you give young people out there who would love to follow in your footsteps?
Well you just need to be patient and passionate about what you do. If you want to be taken serious, you have to take yourself serious first. Always be professional in what you do. If you are good the people will follow you, not the other way around. People always look at the product and miss the process, don't take shortcuts, learn the process then you will get a great product.
How can people contact you?
(+267) 7388 2020 / (+267) 7156 6016
Email: info@laffalotbw.com
Web: www.laffalotbw.com
Follow: @laffalotbw on twitter
Like: LaffalotBW on Facebook
Add: Botswana Laffalot on Facebook