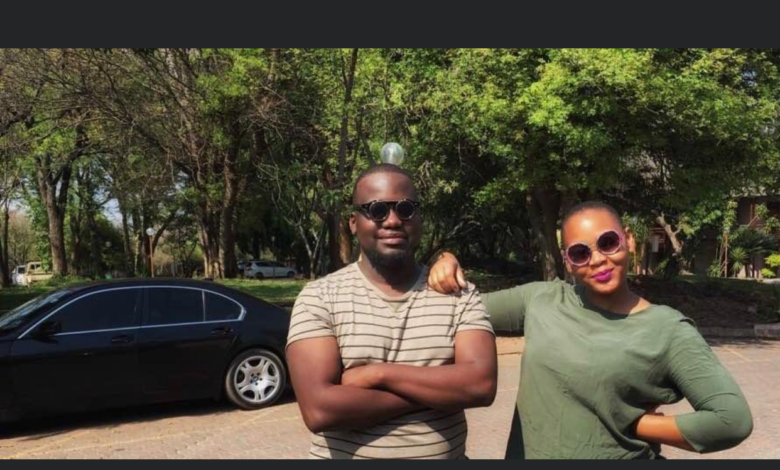 Oaitse Chamme celebrates six year anniversary with his wife. Chame has been married to his longtime sweetheart and mother of his kids, Boitumelo Chamme for a good six years and they are still growing strong.
Oaitse, owner and producer of HUB TV, makes it a norm to celebrate special moments on a regular and also shares them on his social media especially Facebook. Today, he acknowledged their six year anniversary once more through a post on Facebook and tagged his beautiful wife. "6 years ago on this day, i married my favorite person in the world Boitumelo Chamme. I'm a better man…" he wrote.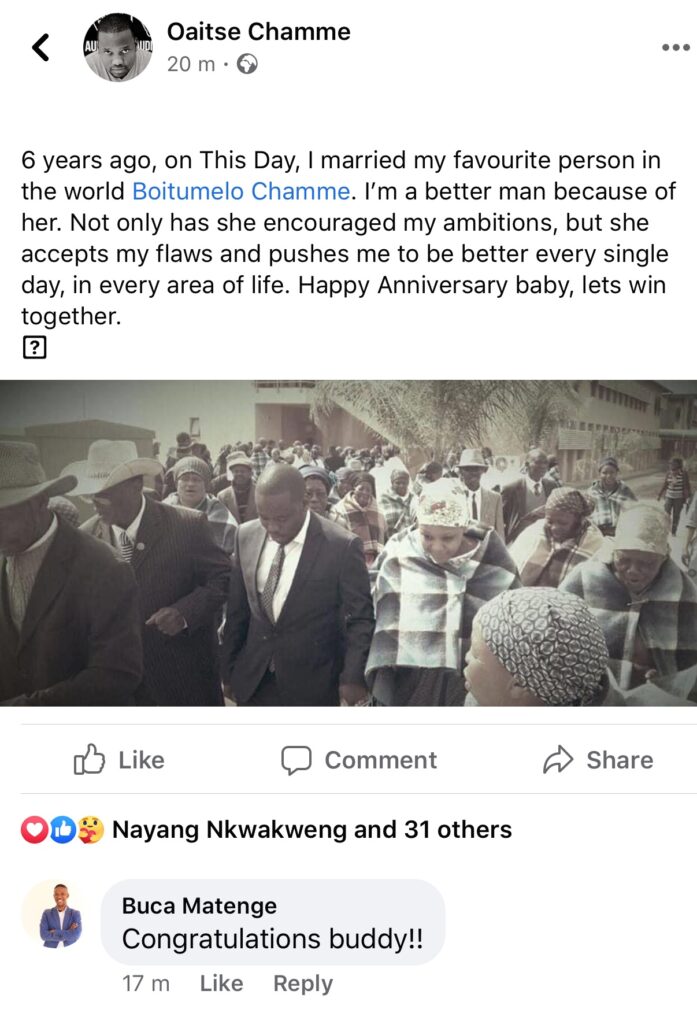 With a rich background in Television and Business Administration, Oaitse has a keen eye on identifying and commercializing disruptive market opportunities. He is also a key player in the production of content on his youth orientated television house, HUB TV, which is available on all possible streaming mediums including taxis and combis.
Beyond the world of television, Oaitse is co-owner to the popular Setswana-cuisine restaurant, 'Size 10' which is located in Main mall, Gaborone. He and childhood friend, Gaone Dixon are living proof to the old adage, 'birds of the same feathers flock together' as their successful restaurant is driven by a passion within them for cooking and entrepreneurship.