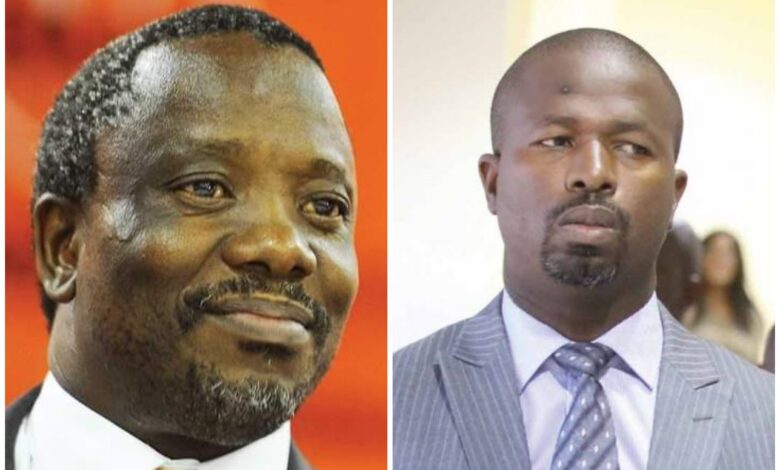 With the motion seeking to extend the State of Public Emergency (SoE) being debated today, there are mixed feelings amongst the nation. Some are in support of it while most are against it. The prominent local lawyers; Sidney Pilane and Kgosietsile Ngakaagae have clashed over the issue.
Pilane believes it is crucial to extend the State of Public Emergency to save the lives of Batswana and to contain the spread of the virus, he believes the Public Health Act is not sufficient to make sure the virus is contained.
"Batswana are more likely to listen to and obey directions by the President than they are by the Director. The President has power to direct the enforcement of all protocols and restrictions than does the Director. Some say the Director must be empowered to do all these things and the President must support and help him. Why should the Head of State be the supporting act for a public official? Why do we want to elevate the Director over the President? I am not prepared, and I suspect it is the case with most Batswana, go buswa ke a [to be governed by a] civil servant who has not been elected by anybody and who is not accountable to the public. EXACTLY what is the problem? Why are we playing politics ka matshelo a Batswana [with Batswana's lives]? Ba le batlang [those of you who want] a State of Emergency declared by the Director of Health Services instead of the President, re bolelleng [tell us] why." Pilane asserted.
In response to the claims made by Pilane, Ngakaagae came gun blazing, labeling Pilane's assertions as 'absolute nonsense'. According to Ngakaagae, people do not observe COVID-19 protocols because the President said so, they are because it is their lives at stake.
"No. We don't wash our hands with soap because President Masisi said it. We do it because we have heard the message, and have bought into it. Its in self preservation. The message does not need accentuating. He can come in to address as and when necessary as a president. He just needs to encourage us, not to direct the show. By the way the DOH [Director of Health Services] still had powers to impose curfews under democratic legislation in the interest of public health. The exercise of his powers ga se "go buswa ke a civil servant" [is not "being governed by a civil servant"]. It's parley [Parliament] that gave him the powers. It's the will of the people. That's what we are asking for. We are not happy to live under the whims and caprices of one man, or to enjoy our freedoms at his pleasure and leisure." Ngakaagae charged.
"Tell mogolo the SOE won't save his life. He will die, with or without it, if his time has come. So will we. A SOE is not AstraZeneca. He should be encouraging people to go and register to be vaccinated, and not encouraging politicians to desecrate our democracy."

Kgosietsile Ngakaagae