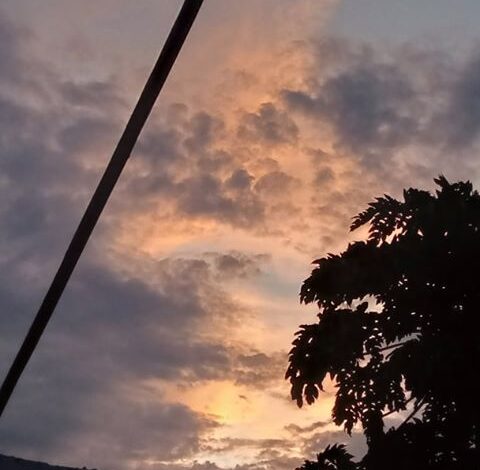 DATE: 27/05/2020
FIVE DAYS FORECAST:
FORECAST FOR TODAY AND TOMORROW:
GANTSI, KGALAGADI AND SOUTHERN DISTRICTS:
Fair and very cold
SOUTH-EAST, KGATLENG, KWENENG AND SOUTHERN-CENTRAL DISTRICTS:
Fair and cold
NORTH-EAST AND NORTHERN-CENTRAL DISTRICTS:
Fine and cold
NGAMILAND AND CHOBE DISTRICTS:
Fine and mild
WARNING: Cold to very cold temperatures are expected over most areas with maximum temperatures ranging from 150C to 210C and minimum temperatures ranging from -20C to 20C. Therefore there is a possibility of frost over the southern parts of the country. Due to these cold temperatures the public is advised to take necessary precautions.
FORECAST MAXIMUM TEMPERATURES FOR TODAY:
SHAKAWE 22
MAUN 22
KASANE 25
PANDAMATENGA 24
SOWA TOWN 21
LETLHAKANE 20
FRANCISTOWN 21
SELIBE PHIKWE 21
MAHALAPYE 17
LEPHEPE 17
GABORONE 17
JWANENG 16
GOOD HOPE 15
WERDA 16
TSABONG 15
TSHANE 15
GANTSI 16
NCOJANE 14
FORECAST MINIMUM TEMPERATURES FOR TOMORROW:
SHAKAWE 10
MAUN 10
KASANE 12
PANDAMATENGA 11
SOWA TOWN 7
LETLHAKANE 6
FRANCISTOWN 2
SELIBE PHIKWE 6
MAHALAPYE 5
LEPHEPE 2
GABORONE 1
JWANENG 0
GOOD HOPE 0
WERDA -2
TSABONG -1
TSHANE 0
GANTSI 2
NCOJANE 1