News
Police Call For Corpse Identification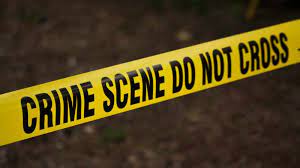 Maun Police are appealing to the public to help identify the body of a man at Letsholathebe Memorial Hospital mortuary.
The body was found hanging from a tree in the bush at Dhaoga settlement, some few kilometres away from Maun on Tuesday evening.
In an interview, Assistant Superintendent Kgakgamatso Koboyatshwene said the deceased was spotted by a herder, who was searching for cattle around the area. He alerted the police, who rushed him to the hospital, where he was certified dead.
Ass. Superintendent Koboyatshwene appealed to the public to help with information that might help investigations, noting that the deceased, who is estimated to be a middle-aged man, was discovered without any identification documents.
Meanwhile, the police have embarked on a search for a 48-year-old man who went missing on Christmas Eve.
The man, who originates from Boseja ward in Maun, was last by his family members in the afternoon of the Chrismas Eve wearing blue denim pants and a red shirt.
According to Ass. Supt Koboyatshwene, the father to the missing man reported that his son arrived from Ghanzi where he works on Christmas Eve and went out to buy some cigarettes at a nearby tuck shop in the evening, but never returned home.
He appealed for public assistance to locate him, adding that anyone with information of his whereabouts should contact the police immediately. Ends