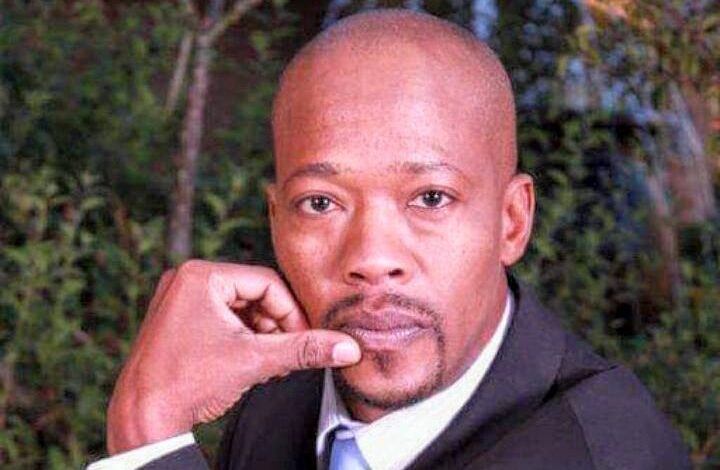 Former radio personality and journalist, Reginald Tiro Richardson has this morning announced his decision to join the ruling Botswana Democratic Party (BDP). Through his Facebook account Richardson wrote;
"Guys please allow me to thank all of you for the support you have given me throughout my career as a journalist. I have had a great experience doing what I love most but it was made all the more memorable by your support. Le a itse gore Setswana sa rona sa re se sa feleng se a tlhola [You know that Setswana adage says everything comes to an end]. I have come to a point where I need a different direction in my life because of various demands that I need to satisfy. Believe me I have thought long and hard about this and feared how you will take it. I still remain a patriot through and through but as I approach my 5 decades in this world priorities have changed. I still need your support though because I still remain the me that you have come to know and I know that I can count on you. I know some of you may be shocked because I have been seeing comments asking for my return to radio. Sadly that train long left the station. I felt that I would be remiss if I didn't inform you first because you have made me who I am. But abeg, don't judge me until you have sat down face to face with me and listened to my reasons (yes i am willing to meet every single one of you at any time to explain myself). I shall be laying down my pen/mic to enter politics. I shall be joining the Botswana Democratic Party (BDP). Re baakanya lefatshe. As I sign off I can only say don't cry for me Botswana. Thank You and so long."
Richardson's announcement comes as a shocker to many, especially after his Facebook post just yesterday and two (2) days back throwing tantrums at the BDP government.
In his Facebook posts, Richardson accused President Masisi of being captured/being controlled by Satar Dada, and of being incompetent. The post followed a development where Dada's house was used as a vaccination centre, and the reports that President Masisi inspected the house himself.
"I'm imagining when Dada and relatives are gathered, laughing at us saying 'Hahahaha. The president is my subject. Watch as I summon him to inspect my house. He will come running. Just wait and see. I'm calling him now'. With so many meetings held at his place I wonder if they ever sweep it for recording bugs? We have a problem." Richardson wrote a day ago.
In his other post he wrote, "Mr. Kwape please put on your shoes and go to Malawi and tell the president to come and contest elections here, we will vote for him. He will govern both Malawi and Botswana. Monday to Friday he will be in Malawi, Saturday and Sunday he will be in Botswana because we are few.Richardson posted two (2) hours before announcing his decision to join BDP.
Richardson has been mocking the BDP for quite some time, and sharing the Umbrella for Democratic Change (UDC) 2019 general elections campaigns videos. Was that a disguise or Richardson is joking? Only time will tell.