News
Trending
"Sebetlela appointment vote of no confidence on Tsogwane"- UDC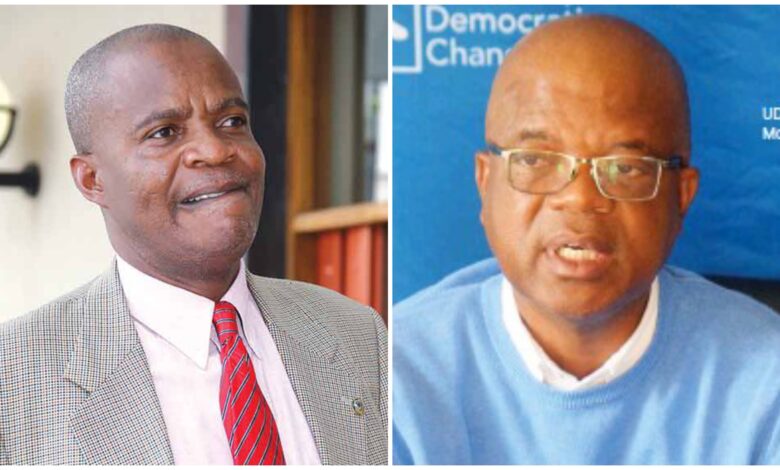 The appointment of Boyce Sebetlela into the public service has been condemned. The main opposition party, the Umbrella for Democratic Change (UDC) views the appointment as nothing but corruption. According to the UDC, the position is tailormade to achieve BDP or the president's personal affairs.
"This event signals the beginning of a hitherto unprecedented culture of bad governance by BDP where appointments and promotions in the civil service will now be openly based on political considerations, nepotism and tokenism. It is a clear act of politicization of the civil service, which will erode professionalism and service delivery." Moeti Mohwasa, UDC's spokesperson charged.
Sebetlela was recently appointed to the Office of the President as Chief of Staff. The position is new in the public service, and the Former Member of Parliament for Palapye, a stalwart BDP member assumed charge on the 1st of August 2021. According to announcement penned by Government Communications Permanent Secretary- Andrew Sesinyi, The Key outcomes of the job are: Successful achievement of government priorities, and Alignment of government machinery and political interest of the government of the day. The communique says the Chief of Staff is directly responsible and accountable to His Excellency the President, and indirectly to the Permanent Secretary to the President.
Meanwhile, the UDC is not convinced as it believes that the roles can be carried out by the Vice President (whom they say he has no work), and the Ministry of Presidential Affairs and Public Administration.
"What remains unclear is what the Chief of Staff is going to do that is not done, or cannot, be done by the Vice President, Permanent Secretary to the President or the Cabinet Ministers and their Assistants. It should also be noted that there is also the Government Implementation Coordination Office (GICO), National Strategy Office (NSO), Ministry of Finance Development & Planning, all presumably marshalling government strategy and coordination. The political appointment of Sebetlela to the Office of the President is at best a clear vote of no confidence on the Vice President, who has no other function than to act as the President in Masisi's absence, Minister Kabo Morwaeng who is a Minister in the Office, together with his Assistant Meshack Mthimkhulu." the UDC suggested.