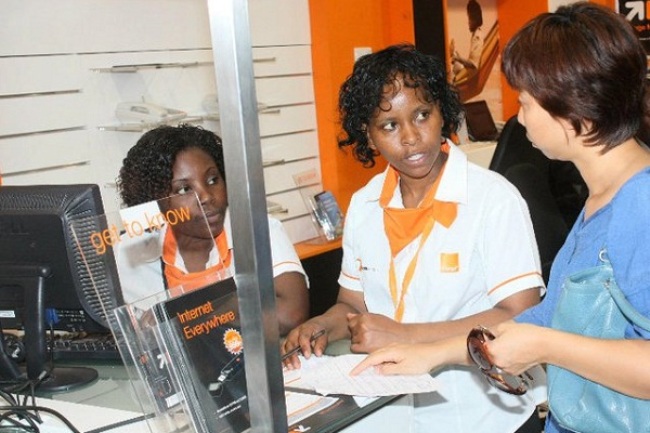 Shop Supervisor
Overview
Orange invites candidates who wish to be part of a dynamic workforce to apply for the above position.
Reporting to the Regional Sales Manager, the successful candidate will be responsible for management of Orange Botswana Shop.
The main duties include but are not limited to
Ensure that shop reaches sales and customer service targets assigned.
Ensure that shop team respects/follows all Retail laid down processes and procedures within the shop.
Ensure the shop standards- housekeeping and maintenance
Organize daily briefings with team to lay down strategy for the day
Ensure that action plans put in place with Retail management are executed to reach sales and customer service targets within the shop.
Ensure that team delivers the best customer service at all times: observe team and correct non-compliance.
Ensure that all shop processes are respected at all times, ensure that team is aware of all processes put in place.
Ensure that shop presentation is according to set standard at all times: do daily floor walks and review monthly mystery shopping results.
Ensure that stock room, sales floor (for great shopping experience) and kitchen are clean at all times.
Liaise with marketing to ensure that all devices have prices, posters are available and current merchandize is available to brighten up the shop displays.
Manage shop team: Instil discipline, ensure team reports to work on time, in shop uniform and name badge.
Put in place shop rota and ensure that it is respected.
Enforce the code of conduct at all times.
Contribute to team performance assessments.
Manage teams through motivation and encourage synergy between the various actors.
Assess staff, be responsible for their professional development, and put in place individual or collective skills development plans.
Skills
Good knowledge of sales and prospection techniques.
People management skills.
Strong organizational skills.
Communication skills.
Computer literate (MS Office).
Extremely trustworthy.
Qualifications and Experience
Degree in Business or Marketing.
5 years' experience in people management, stock and cash management (some experience in telecommunication will be an added advantage).
Closing date and application instructions
Interested candidates who meet the minimum requirements can submit their applications, updated CV and certified copies of their academic certificates to:
The subject window on email should only contain the title of the position being applied for.
Closing date: 3rd August 2018
Kindly note, that Orange Botswana shall only correspond to short-listed candidates.