Sport
Steven Bagwasi Scoops World Boxing Federation Title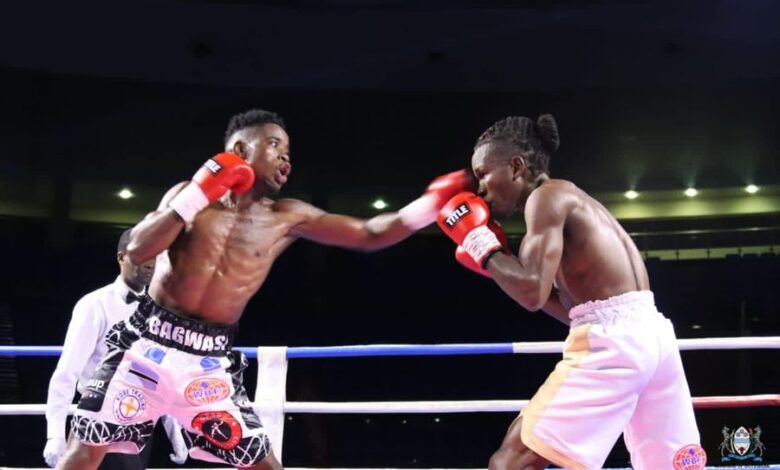 After battling a 12 rounds bout for the vacant World Boxing Federation title, the Botswana celebrated boxer, Steven 'Small' Bagwasi made history by emerging the champion and claimed the WBF title after defeating the talented Said Chino of Tanzania last night at UB Indoor Sport Arena.
Brought by Professional Boxing Association of Botswana on behalf of Scud Missile Promotions in partnership with the Ministry of Youth, Gender, Sport and Culture with other stakeholders, the anticipated professional night of boxing brought together in one accord boxing sport lovers and loyalists to support their own talent.
The main supporting bout featured local professional boxer Moabi Ngaka who completed his debut with a draw to the talented South Africa's Selena Maduna.
Other supporting bouts at the event was the Super welterweight 6 rounds of Tswiige Mmusi who won against South Africa's Semphiwe Ntombela, super welterweight 4 rounds of Lentswe Zwinila as he beat Kagiso Ntoti, lightweight 4 rounds of Tebogo Senete Rennie who won the bout against Maiketso, Bantamweight 4 rounds of Romeo Nkisa who won against Mamela Sithole together with lightweight 4 rounds of Boifang Kenaope who completed to a draw with Cedric Chauke of South Africa. Tefo Leshokgwane has also knocked out Tshepang Babui last boxing night at UB.