Business
Trending
"Taxes and fuel price increase responsible for inflation sharp increase" – Serame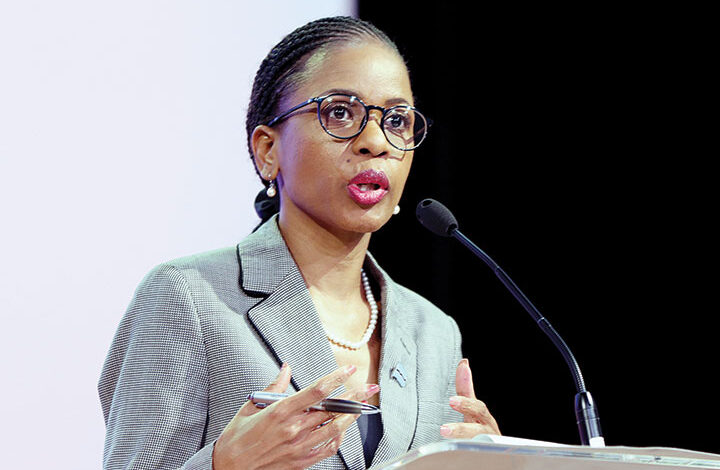 Domestic Inflation has been on the rise since the beginning of the year. Fuel price increase, and government taxes has been identified as the main factors.
It has been reported that inflation stood at eight point four percent (8.4%) in September. A month prior to that, as in August, inflation stood at eight point eight percent (8.8%). This is well over the range of three to six percent (3-6%) as an objective set by the Bank of Botswana.
"Domestic inflation has been rising since the beginning of 2021. The sharp increase is mainly due to increases in indirect taxes and fuel price adjustments. Headline inflation stood at 8.8 percent as at August 2021, but has declined to 8.4 percent in September 2021. We expect that in the medium term, inflation will return to the Bank of Botswana's objective range of 3-6 percent as the economy stabilizes, and the transitory impact of one-off price increases falls away." Honourable Peggy Serame, the Minister of Finance and Economic Development noted.
The ministry is hopeful things will go back to normal as the economy is expected to grow positively in 2021. Projection for 2021 is nine point seven percent (9.7%). This owes to the rebound of the global diamond market from the COVID-19 crisis, which resulted in improved performance of the mining and diamond trading sectors.
"However, signs of recovery are evident in 2021, as the domestic economy expanded by 36.0 percent year-on-year during the second quarter of 2021, compared to a contraction of 26.0 percent in the same period in 2020."

Honourable Peggy Serame
Some major sectors which were mostly affected by Corona Virus Disease (COVID-19), resulting in negative growth of the economy, and inflation include; Mining, Trade, Hotels and Restaurants, Transport & Communications, Manufacturing and Construction.
The Minister was addressing a conference on "Navigating the Botswana Landscape in Covid Era, Navigating our new Reality" as a keynote speaker.