Business
The Government of Botswana calls upon developers to develop a digital platform for businesswomen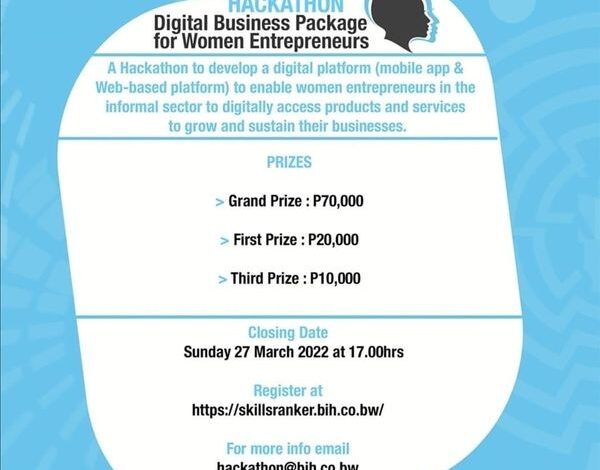 This is in line with one of the key priorities of Botswana's Digital Transformation Strategy (SmartBots) which is to enhance public service delivery to Batswana by Digitally transforming the Public Service.
The following are the expected outcomes of the DBP:
1. Increase in usage of e-commerce platforms by women which will support their businesses to be competitive & survive in this digital age;
2. Provide an effective approach to training/upskilling, and access to digital products for further development of women entrepreneurs, all within a supportive business environment;
3. Increase and strengthen the capacity and productivity of women led enterprises leading to an increase in socio-economic activities;
4. Provide key requisite tools that are relevant in addressing challenges faced by women entrepreneurs;
5. Enable women entrepreneurs to better compete in regional and global markets thus contributing to the development of value chains; and
6. Build capacity of women on digital business skills and on accessing digital products necessary to drive women and youth businesses.
Registration is now open and the closing day is 27 March 2022 at 1700hrs.