Celeb News
Trending
"The past 13 years have been nothing but pretence"- Ngakaagae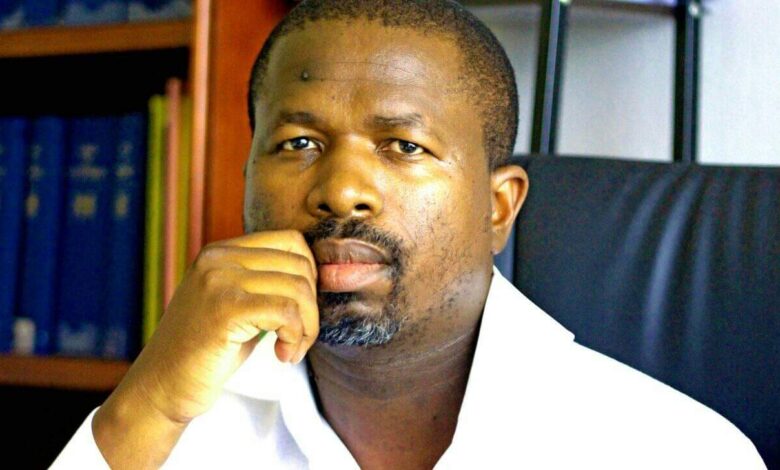 Never before has a rivalry between the predecessor and successor in Botswana Presidency been witnessed until three (3) years back.
The bromance between the former President His Excellency Lt Gen. Dr. Seretse Khama Ian Khama, and his successor His Excellency the President Dr. Mokgweetsi Eric Keabetswe Masisi has turned into a bitter cold war.
The rivalry between the two leaders has not only ended between them but dragged along their supporters and sympathizers, and nearly partitioned the country into two (2).
In his observation of the feud, Kgosietsile Ngakaagae held;
"Botswana is one foot in the grave. The lofty orations of her conceited leaders ring hollow. They predictably convey nothing but bile, veiled scorn, and ridicule, both to the belligerents, and to the nations pitiable state. Gone are those days, "when the happiness of a people was the sole objective of government". Seretse Khama's legacy has followed him to the grave. It lies humbled in the dust. The Republic's causes of unity, have become its causes for discord. The destiny of two million and five hundred thousand once proud citizens, has become hostage to the contrivances, and undeclared interests of two men. Their mindless armies of sycophants are locked onto a destructive course of national disunity. Their lips daily drip with invectives.
As usual a false choice is peddled. That the truth lies on one, or the other side of the fence. I refuse to be a part of this charade of political imbecility. It's all a lie. This, fellow countrymen and women, is not a war for the nations salvation. This is a war between two favorites of fortune whose combined reigns have transformed Africa's finest to a near basket case in under thirteen years.
True, I honor both men in equal measure, for different reasons not even remotely associated with their personal merits. All for the relative offices, fortune has thrust upon them. I shall not partake in the desecration of my nation, for the specific advancement of undeclared, private interests. True, I was initially deceived to believe that the defence of the present government was the defence of Republicanism against an ambitious prince. My soul stands admonished by the pitiless logic of facts. The vices for which the former President's administration was rightly, or wrongly condemned, have been embraced without reservation by the present, and the past thirteen years have been nothing but a pretence at government."
The two (2) leaders; Masisi and Khama have been in cold war for three (3) years now. Their conflict is characterized by harassments, remarks to each other, as well as remarks between their political parties.
As people choose sides between the former and the incumbent president, Ngakaagae says he will choose neither Ian Khama, nor Mokgweetsi Masisi, but his country, Botswana.