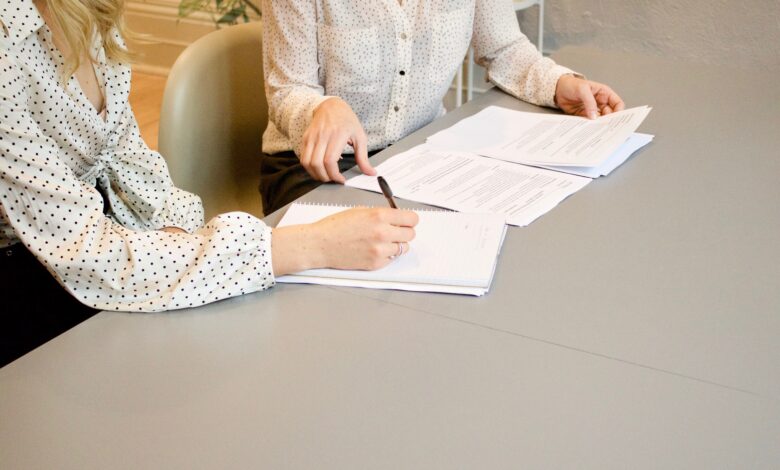 Looking for a job is a challenging process that requires much effort. Numerous job interviews where you need to show yourself in a good light and sell your skills may be really exhausting, especially if you treat the hiring process like an exam.
Despite all the difficulties that arise on your way to the job of your dreams, you need to stay upbeat and enthusiastic through the whole employment process. Recruiters usually don't like it when candidates look dull and unmotivated. To keep your passion towards a position you are going to obtain, you need to approach the employment process absolutely differently. How? Check the tips below!
• Use job-search apps
To streamline your job search, you can download apps developed specifically for this purpose. If you want to find a lot of opportunities to choose from, turn to the CareerBuilder apps. This platform provides instant access to millions of job postings at any time. Another helpful tool is the Linkedin app where you can set your professional profile and receive job proposals. Some surveys demonstrate that nearly 77% of recruiters rely on LinkedIn while searching prospective candidates. If you are looking for part-time opportunities, try using Snagajob, which has a huge database of new job listings.
• Learn more about job interviews
Before you meet your potential employer for the first time, you should make some preparations. Review the typical job interview questions and practice your answers. You can do it on your own or ask your friend to help you and play the role of a manager. To sound persuasive, your answers must be specific and concise. You must be able to draw on concrete examples that perfectly highlight your skills and back up all the information provided in your resume. Also, note that your responses shouldn't be just learned by heart. Instead, they must be absolutely relevant to the situation that occurs during the interview. So listen to the questions very carefully and give exact answers to what you are being asked.
• Do research
For sure, you will be asked a question like 'What do you know about our company?' because any employer wants their employees to be enthusiastic about their business. Therefore, you should do your research on the company and industry you are going to work in. Find the information about its history, mission, culture, staff and recent achievements. Even if the question mentioned above is not asked, you should still demonstrate your awareness about the enterprise you are applying to. This will show your interest and prove that you have a responsible attitude towards everything you do.
• Get ready in advance
Many of us tend to wait until the last minute to get ready before important events. But to avoid troubles, you should get ready ahead of time. It would be better to pick out a proper outfit and print extra copies of your resume the day before your interview. If you are interviewing virtually, make sure that all the technology is set. You can also do a trial run to check if everything is working properly. This will reduce your anxiety and save your energy.
• Connect with the interviewer
Apart from having all the knowledge necessary for your position, you should also demonstrate your interpersonal skills and develop a connection with your interviewer. Listen to him or her very carefully and use their name during the conversation. Creating a sort of personal connection and building rapport with your interviewer can boost your chances of getting hired because this way you can prove that you are a good fit for the company's culture.
• Stay calm
One of the major factors of success is your ability to exude confidence. Remember that your body language can say a lot about you, even more than your answers to the questions. Therefore, try to stay as calm as possible. Avoid stress before the job interview and be completely relaxed. Use active listening techniques and maintain eye contact with the interviewer to demonstrate that you are not afraid of the upcoming challenges.
• Do a follow-up
Most candidates are shy to follow-up with their potential employers after the interview. They believe that silence means rejection, so there is no sense to get in touch again. However, this is not really true. There are many different reasons why managers may postpone a reply to you and you have the right to know about them to reduce your anxiety. It would be beneficial for your employment success to email a thank-you note reiterating your interest in the position. You can also send some important information you may have forgotten to mention during your interview.
Final thoughts
The employment process may be really hard. It imposes a lot of challenges on candidates searching for a job. Hopefully, the recommendations given above will relieve the burden of this task and help you to get a desired position in a top company.