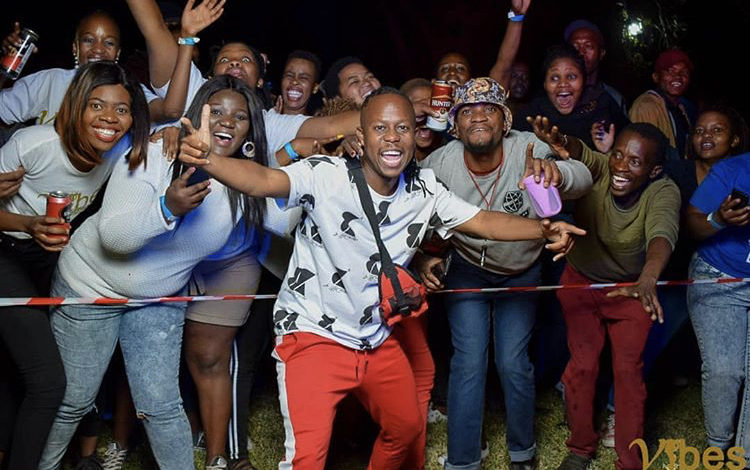 Within 5 months of the video release, Vee Mampeezy was celebrating his 1 million views for his music video ''dumalana''. Dumalana music video was shot and edited by Jack Bohloko and the song features Dr Tawanda who also co-produced it with DJ Bino, and in less than 5months the video reached millions of views.
Of recent, the artist took to his Facebook page an appreciation short clip with caption ''Call me MR 2 MILLION VIEWS, Botswana stand UP and celebrate with me as #DUMALANA has made history to because the first song in Botswana to reach 2 million views on YouTube with GOD everything is possible''. Vee Mampeezy is known to collaborate with international acts and has put Botswana in the map and having one of his latest music video reaching 2 million views is a celebratory victory, a video shot and edited by a Motswana videographer who has shown commitment to his craft.
The Taku Taku hit-maker is in a happy space as his video gets more airplay on Channel O, Trace Urban and Trace Africa, and it is all smiles with the self taught videographer who has proven himself beyond equitable doubt. VeeMampeezy has worked with top videographers and Directors from South Africa but none of them has managed to help him reach this milestone. The Champion video which was shot in South Africa and cost him quarter of a million did not even make it to 100 000 views.
Though it wasn't the first time shooting a video with the self taught videographer, their recent creative and brainstormed ideas for the Dumalana video led it to 2 millions views.
The Dumalana video shot at the bus rank in Gaborone, Main Mall and around schools in Gaborone is yet to reach more views and record a high number viewers history.