Celeb News
Music
Trending
"You re chasing fame, you dont care about talent"- Tlamelo to Noello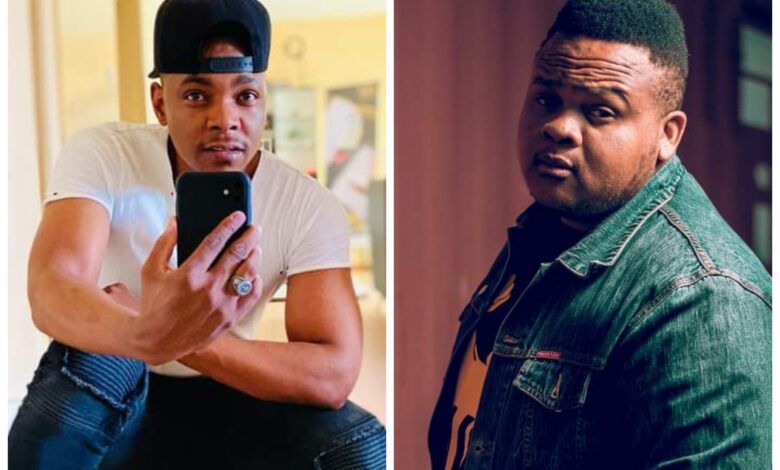 Local rappers battle it out on Labour Day
"You will never grow, because you are not willing to learn"- Tlamelo

"So I should believe that because you said so?"- Noello

"You haven't been evolving, you've been doing 1 sound for the past 5 years" – Tlamelo

"Good-luck! You will need more than that to grow"- Noello
Yesterday it was a day out for the workers, as for rappers it was a chance to spice up the day and entertain the working class on their day off.
"You re chasing fame, you dont care about talent . You are one of the people killing the quality of the arts. Not meanin to disrespect you but I feel like It means you re a cloutchaser, why work with people who are buzzing?" Tlamelo threw the first punchline.
According to Tlamelo, Noello's support for upcoming artists is not genuine but self-serving. He says if he was legit, he would help the unknown artists to get up on their feet as other artists like ATI, Vee, Ozi F Teddy had done.
Tlamelo was responding to Noello's Facebook post which he wrote;
"I still don't charge for a feature but my feature ain't free,I still believe in equity trading. If you have the numbers or you have something buzzing & I vibe with your sound we can work
If you are still upcoming at least you should have two decent radio singles or 1 HIT messing up the street because the street is important too,the hit should be in the charts in one radio station or 2
Submit your music at radio stations if you can't drop a smash that will get you recognized without radio spins .
If your music is not play-listed whilst you followed the submission guidelines,ask respectfully why your music isn't making the cut because follow up is important
Well that's how I operate"
In his response to Tlamelo's blow, Noello said he is not in the business of helping people who are sitting back and not even trying to penetrate the market. The "Sukiri Jam" hitmaker opine that those kind of artists are trying to use other artists to get to the top in the name of featuring.