Lifestyle
A.T.I To Perform At The Maftown Meets Pitori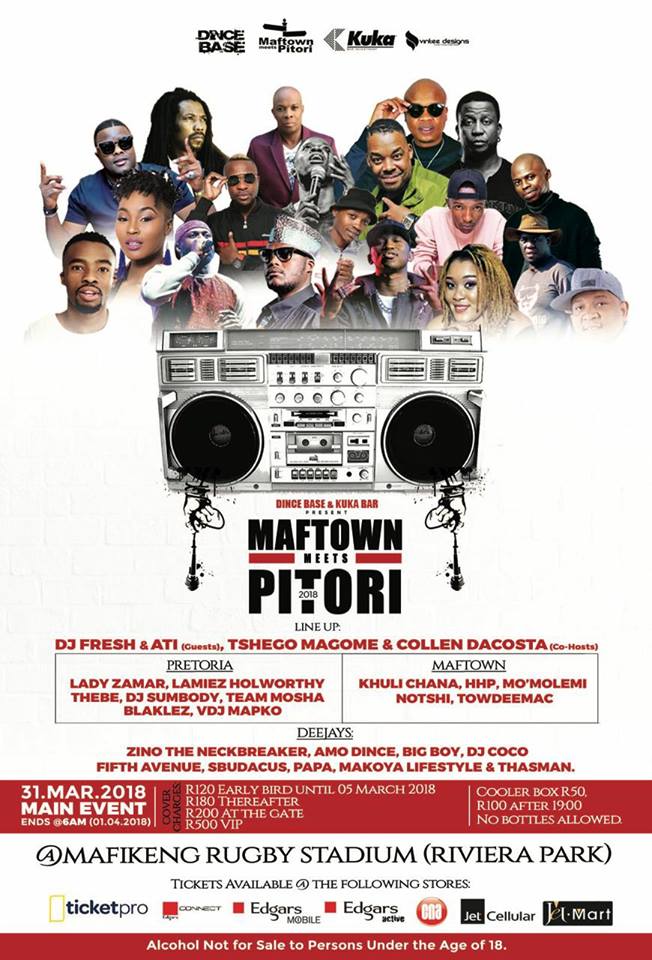 A.T.I To Perform At The Maftown Meets Pitori
Award winning Khiring khorong hit maker A.T.I will be going back to Mafikeng and this time around for the Maftown Meets Pitori show. A.T.I will be a guest artist at the show together with DJ Fresh.
From Pitori there will be Lady Zamar, Lamiez Holworthy, Thebe, DJ Sumbody, Team Mosha and Blaklez, while the Maftown crew will have Khuli Chana, HHP, Mo' Molemi, Notshi and Towdeemac.
Other artists will include Tshego Magome, Collen Da Costa and our own DJ Fresh.
Tickets are selling at R500 VIP, R200 at the gate and R120 early bird.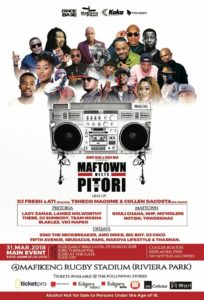 This is not the first time the rapper is performing at a big concert in Maftown, late last year he together with Amantle Brown performed at the Mahika Mahikeng Festival.