News
BATSWANA FILM MAKERS WIN AWARDS IN USA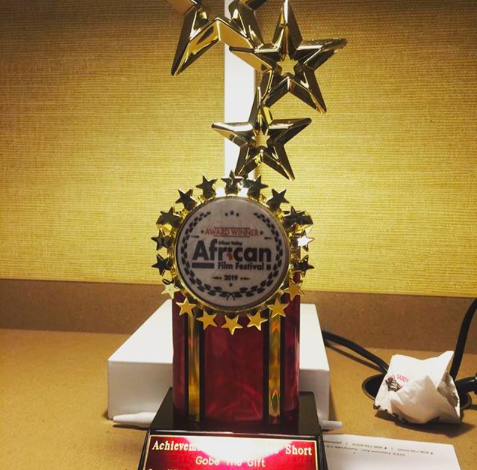 Silicon Valley African Film Festival is an event that curates a world-class festival of Africanfilms and provides the audience access to the richness, diversity and vitality of Africa's creative expressions.
The festival has built a significant following and it has become an annual destination film event that draws out of state and international guests to SiliconValley.
Celebrating it's 10th anniversary in 2019, the Silicon Valley African Film Festival (SVAFF) is a showcase of seasoned and emerging filmmakers from the African continent whose works reflect the true stories, hopes and dreams of Africa. An African filmmaker with an artistic vision and voice that needs to be seen and heard uses this festival as a chance to showcase their talent.
This year's festival took place in USA from the 4th of October to the 6th of October where Batswana Directors Gape Ndlovu, Masego Mohwasa & Kevin Sebolao secured two coveted awards. The secured awards are Achievement in Film Short and Achievement in Narrative Short respectively.
The trio are former AFDA Students, AFDA is registered as the South African School of Motion Picture Medium and Live Performance, and is a private higher education institution which offers higher certificate and degree programmes.
Story by Boingotlo K Seitshiro