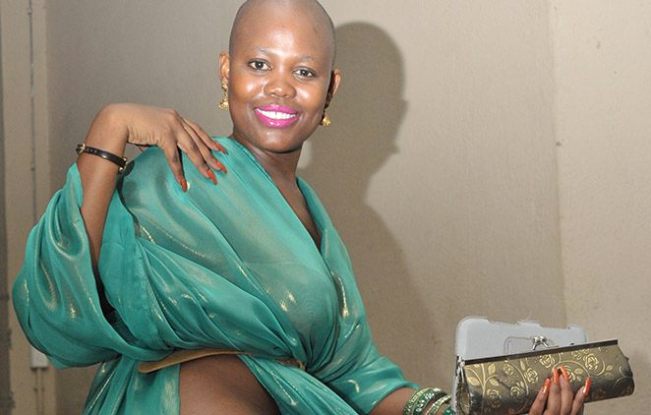 Well known for flaunting her sexuality, controversial poet, singer, dancer and women rights activist Berry Heart will launch her lingerie at her birthday party this weekend. 'For Dinner' will be launched on Saturday 19th December at The Cigar Lounge, Phakalane. At the launch, women will be dressed in lingerie while men are expected to strictly wear suits. She has a few words though for those who will attend.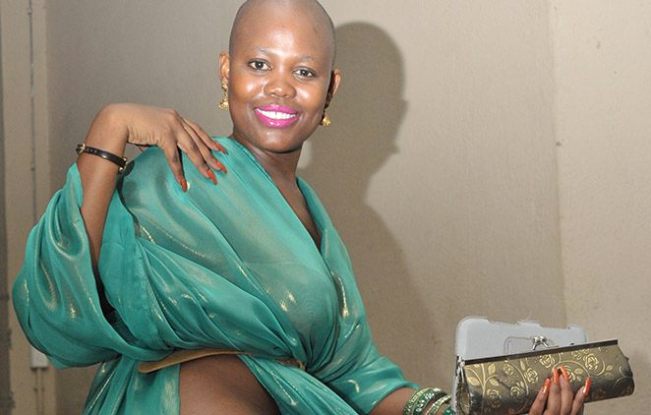 I would like to thank you in advance for honoring my launch /birthday and kindly observe the following.
1. Please do not come late and complain about food and drinks gore di fedile. If you want to get your budgeted food and drinks simply come on time so that you can eat and drink your share. Otherwise you will take care of yourself.
2. Only those who confirmed attendance will be catered for.
3. Its a cheese and wine affair. We regret to announce that we are not able to offer Khadi, masweadinala, mokhankhalase, setopoti, whiskey, beer etc.
4. Please leave your attitudes at the railway line before you get in Phakalane. I have realized that some of you have pre madonna diva tendencies on innocent people that you look down on. To me you are equal and I love and respect you equally. Tlhe bathong its my day and do not tell me gore o thaetswe, all reports to be made to my PR/event coordinator on the RSVP number. 73284445/74505357. I totally do not want to participate on your hatred towards each other as a common denominator. The reason why you are both in my life means you must smile and greet each other nicely when I am around. Ha o ka kgakgahalla A ole B at my event o itse gore ga o ntlotle. O ta nyatsa motho o mo gataka at my event e le sponsora e bile e le investara.
5. Ha o sa tsewa sente ke mongwe sente please report to Cigar Lounge security/management and my event coordinator not me.
6. I as Berry Heart personally request that you add effort on your looks because I always go all out to honor your themes at your events and it will pain me to see you wearing jeans at my event.
7. Please if you cannot observe my requests you clearly are not my friend and I prefer that you do not come.
8. Tanki Morena ke kopane le lona. I love you all. See you Soon lovely people. LINGERIE LINGERIE LINGERIE! Remains the dress code otherwise P100 gets u in.