News
BOTSHABELO POLICE HOLD ANTI-CYBERCRIME WORKSHOP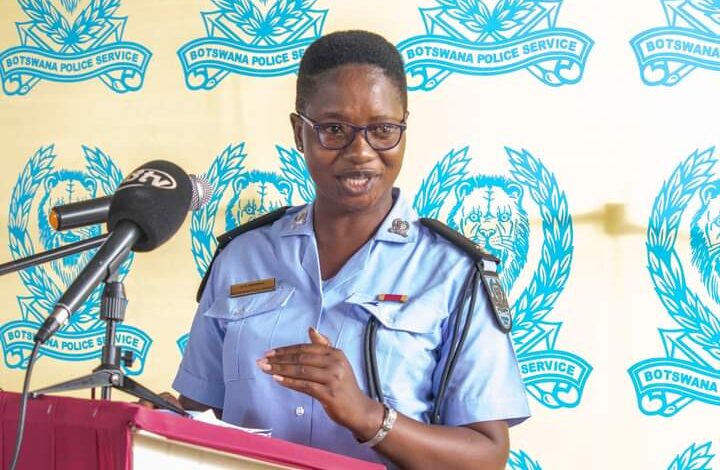 The public has been urged to exercise caution when using internet-attached devices, such as cellphones, computers, and gaming consoles among others, to avoid falling victim to cybercrime.
The plea was made by Inspector Thebeetsile Tsheole from Botswana Police Cyber Forensic Branch recently at an anti-cybercrime workshop organised by Botshabelo Police Station in Selebi Phikwe.
Inspector Tsheole noted that although such devices are useful in our lives it is important to be on the lookout for cyber criminals who may cause harm through illegal internet access. He said some of the prevalent cyber-crime offences are cyberbullying, cyberstalking, phishing and cyber extortion. He stated that such offences attract hefty penalties as laid out in the Cyber Crime and Computer related Crimes Act of 2018.
He urged the community to refrain from using offensive and defamatory information on social media as it is an offence punishable by law. He appealed to parents, teachers and guardians to put parental controls on internet devices used by children and also monitor their cyber activities. Inspector Tsheole also encouraged the business community to protect their businesses from cybercrime by prioritising their online security.
Giving an overview of the workshop Botshabelo Police Station Commander, Superintendent Debbie Mdabuli said the purpose of the workshop was to sensitise residents on how online activities can expose the user to cyber manipulation and abuse. She said that when not addressed cybercrime has the potential to negatively affect the livelihoods of people. She said that cybercrime offence affects individuals, organisations and the business community alike. Ms Mdabuli urged the attendants to share with other community members the information acquired from the workshop.
For his part, the No. 10 District Crime Prevention Chairperson, Mr Noah Makaba commended Botshabelo Police for organising the event saying it will enlighten the community on cyber security issues. Mr Makaba said that in this era of social media, it is essential that communities are also made aware of possible dangers such technology advancements bring.
The event was graced by Government officials, the business community, local schools, non-governmental organisations, crime prevention committees and members of the public in Selebi Phikwe and surrounding areas.