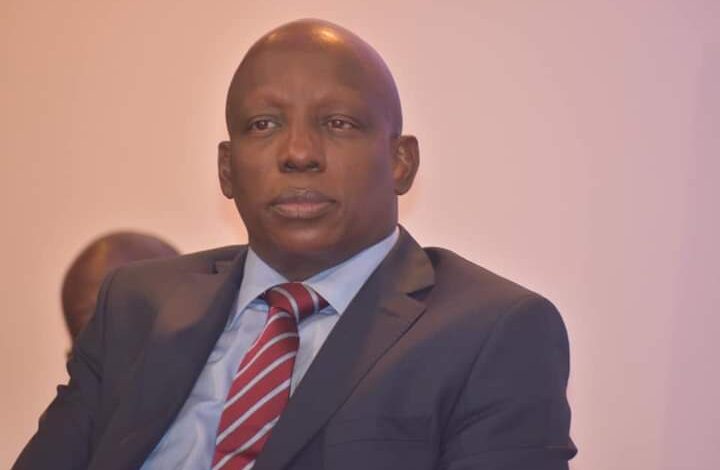 A long battle against HIV/AIDS is proving to be a winning one, Morwaeng has revealed. The Minister of Presidential Affairs and Public Administration, Kabo Morwaeng said as he launched the month of prayer against HIV/AIDS.
According to the Minister, new infections, mother to child transmissions, and deaths have greatly reduced. In that regard, Botswana has reached milestones set by World Health Organization (WHO), and strives to set the bar even higher in quest to achieve vision 2030 target of ending the disease threat.
"Botswana has to-date scored major successes in the fight against HIV and AIDS, the most significant of which include reduction of HIV deaths and new infections; reduction of mother-to-child HIV transmission among pregnant women; and achievement of universal access to HIV treatment as well as the 90 – 90 – 90 fast track targets set by UNAIDS for UN member countries. Having surpassed these targets, the country is now working towards achieving even higher targets of 95 – 95 – 95. Judging by our past successes and current commitment, there should be no doubt that we will achieve this targets." said Morwaeng.
On the contrary, it looks as if the country is losing a war on the other front. It has been reported that above Corona Virus Disease (COVID-19), non-communicable diseases are on the rise. According to Morwaeng, it has been discovered that most people succumb to non-communicable diseases.
"I wish now to remind the nation that, besides HIV and AIDS and COVID-19, Botswana is faced with a growing burden of Non-Communicable Diseases (NCDs). Statistics show that NCDs, which include cancers, cardio-vascular diseases, diabetes and chronic respiratory diseases, are some of the leading contemporary causes of death, and the 2016 estimates indicate that they account for 46% of all deaths in Botswana. Of these deaths, 18% were due to cardiovascular diseases, 7% cancer, 4% chronic respiratory diseases, whilst 6% were due to diabetes. These stats cannot be ignored, the response of each and every one of us is urgently needed. As far as we can, let us lead healthy lives and engage in healthy habits like regular physical exercise." Morwaeng asserted.