News
Trending
Can Botswana Parliament impeach the President?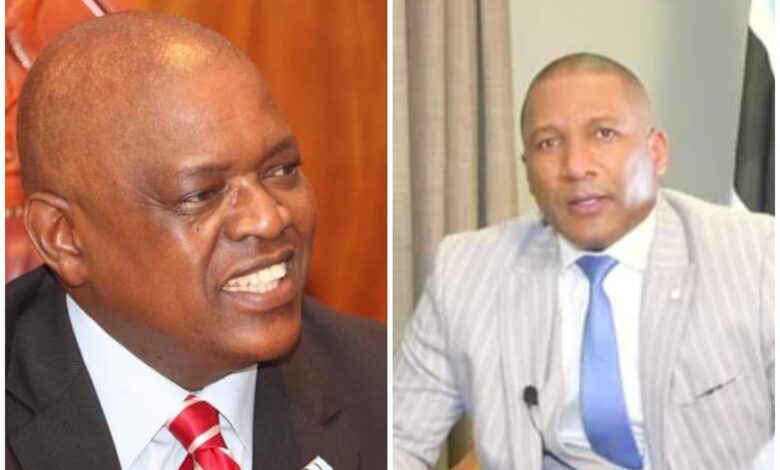 The President of the Botswana National Front (BNF) and the Umbrella for Democratic Change (UDC)- Duma Gideon Boko has urged UDC Members of Parliament (MPs) to pass a motion of no confidence on His Excellency President Dr. Mokgweetsi E.K Masisi.
Speaking earlier today during the live Facebook titled "Truth crushed to earth will rise again", Boko underscored, "Our representatives in parliment must consider impeaching the president, he has failed to uphold the constitution by putting the secretary of IEC under contract". According to the UDC leader, Masisi must be impeached because he stole elections. Boko says the Independent Electoral Commission (IEC) that ran last election was not constitutionally set up, and as such it is the president's fault as he was the one who had to make sure the IEC is well set up.
But is the impeachment of President possible in the constitution of Botswana?
Section Ninety-two (92) of the constitution of Botswana reads "If the National Assembly at any time passes a resolution supported by a majority of all the Members of the Assembly who are entitled to vote declaring that it has no confidence in the Government of Botswana, Parliament shall stand dissolved on the fourth day following the day on which such resolution was passed, unless the President earlier resigns his office or dissolves Parliament."
In that light, Alfred Masokola, a local journaist is of the view that our constitution does not have sufficient mechanisms to remove a sitting President from office. "The provision is there but I doubt its practicality… Even if the motion was passed, I think President will refuse to resign forcing dissolution of parliament. Dissolution of parliament means MPs will lose their seats and will have to seek a new mandate. How many MPs are prepared to forego their seats two years into their tenure knowing that they might not comeback? Very few, that's if there are any." he observed.
Masokola believes that Botswana needs a constitution that is resilient and that will be able to help the country during dark days. He says the constitution should empower MPs to be "able to deal with a misbehaving President, by removing him/her from office for serious acts such as corruption and other misdemeanors."