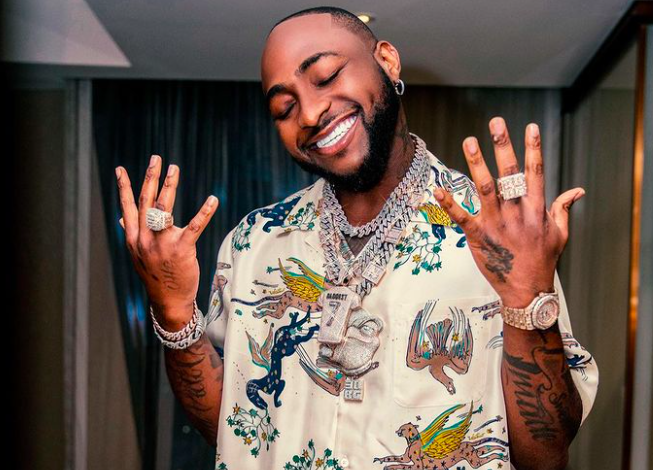 Davido Tells Apple Music About His Forthcoming Album & Teases Name Change For The Project…

I don't think we're using that name anymore [''We Rise By Lifting Others'], but it's almost done. We're just in the final stages with mixing and mastering. Really not a big reason for the name change, we just wanted to keep that more for our foundation, and it's something that will always stick with us. So the new name will be announced soon. Our music is done, like I said, we're in the final stages of the mixing and mastering. And hopefully after the tour we let loose.

Davido Tells Apple Music What Fans Can Expect From His New Album…

Fire, fire, fire. We're bringing back that original Afrobeat music. We had fun making this. So I make fun music so I just want… I'm here to make people smile, dance, and sometimes reflect. I feel like everything is going to be… It's in that album. Everything you need. And I feel now we're going to change a lot. Not really crazy on features with this album, it's more of bringing back that Davido, Davido, Davido, Davido. Of course there'll be a couple features, but nothing crazy like that. So we're here for… This year we just making music.

Davido Tells Apple Music About 'Stand Strong' and Working With Kanye's Sunday Service Choir….

Crazy man. Yeah, we was in Atlanta when he was having the release parties, and then from there I met Jason who works with Kanye, and then we just got in the studio and played them a couple records, and obviously 'Stand Strong' is the one that fit them. And we flew out to L.A. and we shot the video. And hopefully we get to perform a couple shows with them. It was just a different feeling, a different kind of record. I wouldn't say I've never done a record like that, but I don't think I've ever released a record like that. But funny enough, my earlier records, before Afro beats and stuff, that's the kind of music I was geared to, like R&B, slow, soulful type stuff.

Davido Tells Apple Music About The Artists He'd Like To Work With…

I'd love to work with SZA. I like SZA. I worked with Summer [Walker] already. She's amazing…Summer's my sister so you can go get another one on the album. But I like SZA, I like Khalid. I just met this really cool dude, we just hit the studio. I don't know if you've heard of him, his name is Masego. Yeah. He's on my album as well. Crazy.