Celeb News
Fifi Cooper's MKOP Performance Reportedly Sponsored By Julius Malema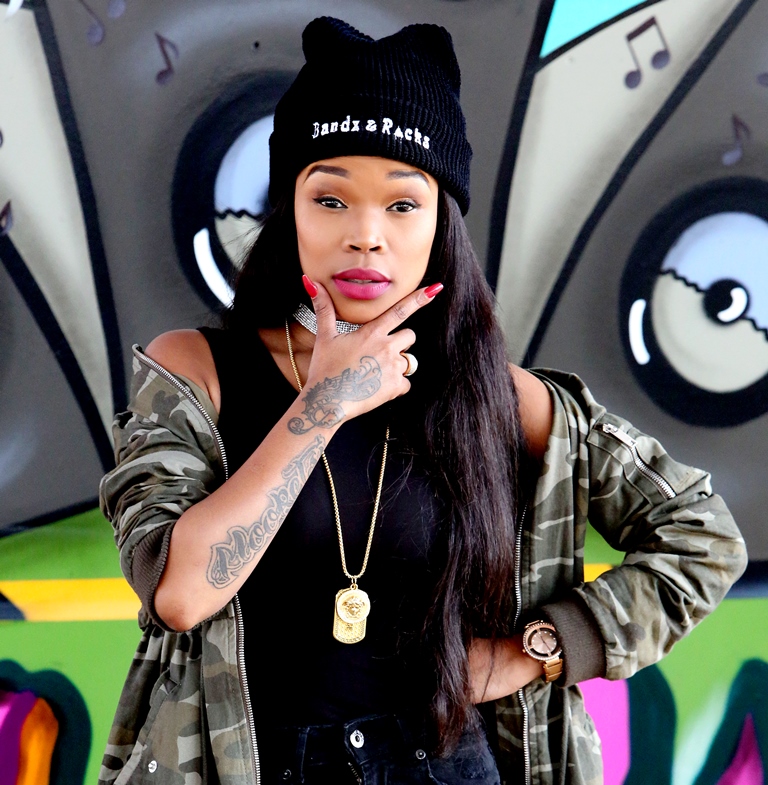 Fifi Cooper's MKOP Performance Reportedly Sponsored By Julius Malema
Kisses hitmaker Fifi Cooper will be headlining the Easter Party scheduled for March 30th at My Kind of Place (MKOP). It is alleged that political  leader Julius Malema has offered the embattled singer and rapper R 50, 000 and offered to take care of her travel costs and accommodation whilst in Botswana.
The South African rapper was last year embroiled in a legal battle with her former record label Ambitiouz Entertainment and the Economic Freedom Fighter (EFF) offered to help the young rapper revive her career. Since her court interdiction with the "exploitative record company" this will be her first public performance under new management.  Fifi Cooper is reportedly now managed by a company linked to the Economic Freedom Fighter leader Malema.
Fifi left Ambitiouz in February 2017 along with A- Reece and BenchmarQ after a contractual dispute with the label. Ambitiouz later issued a statement announcing that the matter would be going to court.
She was slapped with a court interdict by her previous employer, Ambitiouz Entertainment for contract breach. The record label said that the rapper cannot sing any of 'her' songs must pay back royalties, court costs, and damages, and cannot claim copyright of 'her' songs. She however will be performing both her old and new songs at the Easter party.