Technology
Five reasons to consider a career in electronic or industrial engineering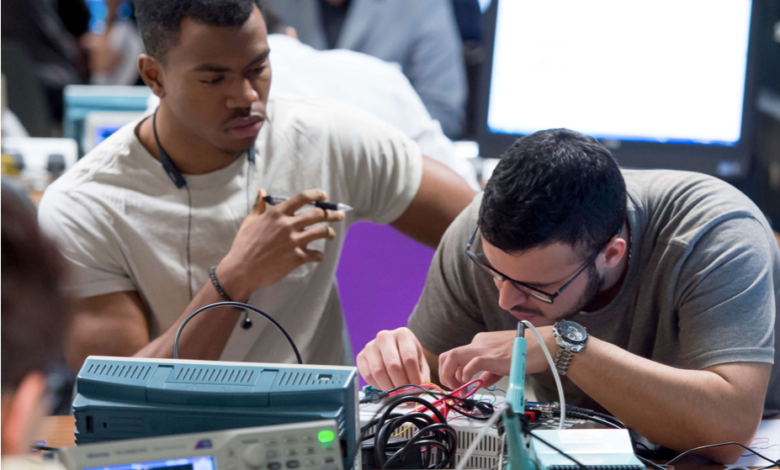 Industrial and electrical & electronic engineers work at the forefront of practical technology, helping to create and manage many of the systems and devices we rely on every day. They work in a dynamic field, where every day offers a fresh challenge and where fast-moving technology and innovation mean there is always something new to learn.
Electrical engineers work with the supply and flow of power, while electronic engineers deal with electronic devices from mobile phones to the industrial Internet of things. Industrial engineers, meanwhile, seek to understand and improve complex systems and processes in contexts such as factories and industrial plants.
Monica Luwes, manager of the Graduate Centre at Sasol Corporate Bursary Services, offers five reasons these fields offer some of the most exciting career opportunities in the world today:
Job availability
In today's difficult economy, studying electronic or industrial engineering equips you for a field where there is a shortage of skills. It means you'll have an excellent chance of finding a good job with an equitable starting salary when you graduate. There is less competition than there is for jobs in non-STEM fields and plenty of demand from great employers for your qualifications.
Solving problems
Engineers solve problems. You get the satisfaction of applying critical thinking at work every day to make things run smoothly and efficiently. Plus, you get the sense of purpose that comes from helping to solve problems for your employer and the society it serves. Engineers are helping to address climate change and to get more people connected to the internet via mobile technology, for example.
Skills for life
As an engineer, you develop many skills that will be useful to whichever career path you follow. You can have a rewarding career as a senior engineer. But should you go into management or become an entrepreneur later in life, the research methods, problem solving and mathematics you learned will give you a significant advantage.
On the cutting edge of technology
With the rise of digital technologies and the fourth industrial revolution, there could not be a more exciting time to become an engineer. You'll be at the forefront of using and developing technologies that are changing our world. Electronics engineers, for example, get to work with the latest advances in robotics and the industrial Internet of things.
Access to bursaries
High-performing mathematics and science learners can often secure all-inclusive bursaries from leading employers to study electronic or industrial engineering accounting degrees at approved public universities and universities of technology. This can open an exciting opportunity for you if you and your family cannot finance further studies.
Sasol, regarded as the employer of choice in Africa's chemical & pharmaceuticals sector, is looking for Grade 12 learners who want to study towards a B Eng or BSc Eng in various engineering disciplines, BSc in Chemistry or learners interested in studying Instrumentation, Mining Survey and Mechanical, Industrial or Electrical Engineering at a university of technology. To apply:
• Register online at: Sasol Bursaries
• Answer a few questions regarding your field and level of study.
• Log in and fill in an online application.
• Alternatively, you can find more information on how to apply here: http://www.sasolbursaries.com/how-do-i-apply
Please note that applications close 27 May 2022.