News
FORM 4 ADMISSIONS – JCE CANDIDATES WHO MERGED THEIR RESULTS AND THOSE WITH INCOMPLETE RESULTS (GRADE X)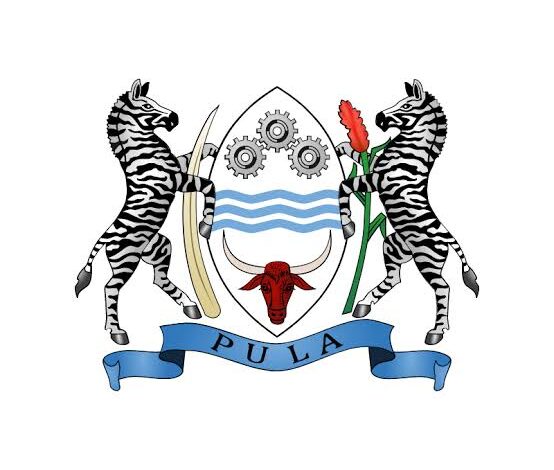 The Ministry of Education and Skills Development wishes to inform Junior Certificate candidates who merged their results and those with incomplete results (Grade X) that the admission process is complete.
All those whose names appear in the below admission lists are advised to contact their respective Regional Education offices with regard to their placement in senior secondary schools.
For more information please contact the following numbers please call Public Relations at 371 5259/5133/5132/5261/5131.
ADMISSION LIST – JCE CANDIDATES WHO MERGED RESULTS
SURNAME NAMES EXAMINATION CENTRE
SIWELA TSIETSI MAHALAPYE PRIVATE CENTRE
SEADIMO THATO MAHALAPYE PRIVATE CENTRE
LECAGE TUELO JUNIOR MAHALAPYE PRIVATE CENTRE
LENTSWE KENANAO MAHALAPYE PRIVATE CENTRE
MOKWENA KARABO BERNARD MAHALAPYE PRIVATE CENTRE
GOBOTSWANG ONKGOMODITSE MAHALAPYE PRIVATE CENTRE
LOPANG LESEGO MAHALAPYE PRIVATE CENTRE
TIDIGE THATO MAHALAPYE PRIVATE CENTRE
KEOBOKILE EVA MAHALAPYE PRIVATE CENTRE
KGOMOTSO KEBAETSE SELIBE PHIKWE PRIVATE CENTRE
DAVID KGANYA ABEDNICO SELIBE PHIKWE PRIVATE CENTRE
BELEME ALEX SELIBE PHIKWE PRIVATE CENTRE
GABRIEL TSOTLHE SELIBE PHIKWE PRIVATE CENTRE
MOTSAMAI DANIEL MOSALAGAE SELIBE PHIKWE PRIVATE CENTRE
LERAYANG BARATI SELIBE PHIKWE PRIVATE CENTRE
MALATSI PABALELO SANDRA SELIBE PHIKWE PRIVATE CENTRE
MERAKENG LERATO SELIBE PHIKWE PRIVATE CENTRE
BAIPIDI BOTHO SELIBE PHIKWE PRIVATE CENTRE
MOSES GIDEON MABOWE SELIBE PHIKWE PRIVATE CENTRE
MOSEDAME KGOMOTSO SELIBE PHIKWE PRIVATE CENTRE
MOKGATLHANE SHALOM SELIBE PHIKWE PRIVATE CENTRE
JANI OMPHILE SEROWE PRIVATE CENTRE
OLETILE LEO SEROWE PRIVATE CENTRE
BAFANA MODIBEDI SEROWE PRIVATE CENTRE
BAIPHETSI PAKO SEROWE PRIVATE CENTRE
SENTSHO KHUMOYAME SEROWE PRIVATE CENTRE
KEBOTSHOTSE THOMO SEROWE PRIVATE CENTRE
LEBUKU DANIEL SEROWE PRIVATE CENTRE
PAUL TAMELO KENNEDY SEROWE PRIVATE CENTRE
MOOKETSI KARABO SEROWE PRIVATE CENTRE
RABAKANE BASUTI SEROWE PRIVATE CENTRE
OLEBILE WANANANI SEROWE PRIVATE CENTRE
RAMAIJANE BOAGO SEROWE PRIVATE CENTRE
DIDIBENG KABO SEROWE PRIVATE CENTRE
PHIRI NEO PALAPYE PRIVATE CENTRE
BALESENG THEO PALAPYE PRIVATE CENTRE
KEABETSWE REFILWE PALAPYE PRIVATE CENTRE
MADISA THEODORE PALAPYE PRIVATE CENTRE
MOTLHAGODI LOAGO BETHEL PALAPYE PRIVATE CENTRE
MAROPE AALIYAH AMANTLE PALAPYE PRIVATE CENTRE
MOSARWA THABANG PALAPYE PRIVATE CENTRE
KENNETH ONTLAMETSE THEO PALAPYE BOU CENTRE
RATLHOGO THAPELO PALAPYE BOU CENTRE
MOLEOFE MMAKOSHA SELIBE PHIKWE BOU CENTRE
ABUENG SAONE SEROWE BOU CENTRE
KAOMA REBAONE IDAH SEROWE BOU CENTRE
MODIMOWAME OTHUSITSE SEROWE BOU CENTRE
GABOEME BAME MAHALAPYE BOU CENTRE
MFOKENG BARULAGANYE MAHALAPYE BOU CENTRE
EDWARD MODIRI LETLHAKANE BOU CENTER
PHUDUGO TSEO LETLHAKANE BOU CENTER
TAMAPO MATHIAS LETLHAKANE PRIVATE CENTER
NCUBE ANAHSTACIA LETLHAKANE PRIVATE CENTER
KOOTSENYE OLEFILE LETLHAKANE PRIVATE CENTER
SESINYI PEGO KASANE PRIVATE CENTRE
CHIKA NANJA KASANE PRIVATE CENTRE
YUYI KEABETSWE KASANE BOU CENTRE
GABASEME PORTIA TSABONG BOU CENTRE
NKELE TAELO RECARDO MOCHUDI PRIVATE CENTRE
SEGOLO GOBONA MOCHUDI PRIVATE CENTRE
MOTSWAKWA ROSE MOCHUDI PRIVATE CENTRE
MOGENDE THAPELO MOCHUDI PRIVATE CENTRE
MOTSOSI SESAME MOCHUDI PRIVATE CENTRE
RAMOSAI KATLO MOCHUDI PRIVATE CENTRE
MOKGADI ATI TATSO MOCHUDI PRIVATE CENTRE
BANANTWA LEATILE MOCHUDI PRIVATE CENTRE
DIKUTU LINDIWE MOCHUDI PRIVATE CENTRE
SELEKE KATLO MOCHUDI PRIVATE CENTRE
KOLOBE MODISAKGOTLA MOCHUDI PRIVATE CENTRE
KGAFELA ORENEILE MOCHUDI PRIVATE CENTRE
SETSHEDI CLIFFORD PHENYO MOCHUDI PRIVATE CENTRE
NTEMA SHATHO MOCHUDI PRIVATE CENTRE
SUTLHE ISAAC SEJO MOLEPOLOLE PRIVATE CENTRE
TEMOSO THEOPHILUS MOLEPOLOLE PRIVATE CENTRE
SEBELA OARABILE MOLEPOLOLE PRIVATE CENTRE
KESOTLEGILE GOFAONE MOLEPOLOLE PRIVATE CENTRE
SIMANE SEGOMOTSO NEO MOLEPOLOLE PRIVATE CENTRE
SELWANE NANCY MOLEPOLOLE PRIVATE CENTRE
MASEGO RATANG MOLEPOLOLE PRIVATE CENTRE
TLHOBOLO BOAGO MOLEPOLOLE PRIVATE CENTRE
MORUBISI TSHEPISO MOLEPOLOLE PRIVATE CENTRE
NTESI LESLEY BONAKO MOLEPOLOLE PRIVATE CENTRE
NKALA MALINDA MOLEPOLOLE PRIVATE CENTRE
MASEKO OFENTSE MOLEPOLOLE PRIVATE CENTRE
LUNGISANE BAKANG FRANCISTOWN PRIVATE CENTRE
MBANGA GRACIOUS FRANCISTOWN PRIVATE CENTRE
GOCHELA THABANG FRANCISTOWN PRIVATE CENTRE
TAMU NDATINI FRANCISTOWN PRIVATE CENTRE
MOLATHEGI GOITSEMODIMO FRANCISTOWN PRIVATE CENTRE
NKAGISANG LARONA FRANCISTOWN BOU CENTRE
JESKU ORATILE FRANCISTOWN BOU CENTRE
BALULAMI OFENTSE MOSIMANEGAPE FRANCISTOWN BOU CENTRE
DINTWA TSAONE WATERCRES INTERNATIONAL
MOLOSIWA PRISCA MAUN PRIVATE CENTRE
MOLATHIWA ASALEPELE MAUN PRIVATE CENTRE
SATHEBA LEILAMANG MAUN PRIVATE CENTRE
MOHERA ERRONEOUS MAUN PRIVATE CENTRE
SAMODIMO KATLO MAUN PRIVATE CENTRE
DINTWA WAMORENA MAUN PRIVATE CENTRE
DLAMINI NOAH MAUN PRIVATE CENTRE
MATUNDU RITIZA MAUN PRIVATE CENTRE
GALEFELE ORATILE MAUN PRIVATE CENTRE
THOMAMO NELLY MAUN PRIVATE CENTRE
MAFORAGA WARONA MAUN PRIVATE CENTRE
MBONIVA UNOMASA MAUN PRIVATE CENTRE
MAKWALA KUDA MAUN PRIVATE CENTRE
MOTHELO GONTLE MAUN PRIVATE CENTRE
GAOLATLHE MOIPATEDI MAUN PRIVATE CENTRE
TALENT DAKAMO MAUN PRIVATE CENTRE
KUHEPA UASEUANAJO MAUN PRIVATE CENTRE
MOMPATI BATSALELWANG MAUN PRIVATE CENTRE
MALUMBELA DIMPHO BOPELO MAUN PRIVATE CENTRE
MMOKO OMOGOLO SHAKAWE BOU PRIVATE CENTER
ZEMONA PROMISE SHAKAWE BOU PRIVATE CENTER
MOYAKUYI JACQUALINE SHAKAWE BOU PRIVATE CENTER
SAMAKENA BOEMO SHAKAWE BOU PRIVATE CENTER
MABE GAEBINE SHAKAWE BOU PRIVATE CENTER
GABOSENKWE REJOICE SHAKAWE BOU PRIVATE CENTER
KESENYANG ARATWE SHAKAWE PRIVATE CENTER
MONAKALADI TSHWARELO SHAKAWE PRIVATE CENTER
DITANDO ONKGOMODITSE SHAKAWE PRIVATE CENTER
DITSHEKO MMOLOKI BOU PRIVATE CENTER MAUN
SOLOMON AGOBAKWE BLESSING BOU PRIVATE CENTER MAUN
MASEKO PRINCE BOU PRIVATE CENTER MAUN
MORONGA EMMANUEL BOU PRIVATE CENTER MAUN
KEATLARETSWE MOLEFI BOU PRIVATE CENTER MAUN
LESIRE MOFFAT BOU PRIVATE CENTER MAUN
MOKGADI KEITIRETSE BOU PRIVATE CENTER MAUN
TAOLO GONGWE BOU PRIVATE CENTER MAUN
MOXHOSA MAGDELINE RODAH BOU PRIVATE CENTER MAUN
TEBAGANO MOTSHEGETSI BOU PRIVATE CENTER MAUN
GOIRWANG TSHEPISO BOU PRIVATE CENTER MAUN
MATLHOTLHORA ANITTA KHUMO OLGA KANYE PRIVATE CENTRE
BAMPHITLHETSE KEOLEBOGILE KANYE PRIVATE CENTRE
KETLHOEGILE KENALEONE KANYE PRIVATE CENTRE
MASIMOLOLE MOTHEO LOBATSE PRIVATE CENTRE
BADIRWANG TETO LAME LOBATSE PRIVATE CENTRE
MODISE BOITUMELO CAPITAL CONTINUATION CLASSES
TSHELANE BABOLOKI GABORONE PRIVATE CENTRE
GABOSIANELWE PHATSIMO PATIENCE GABORONE PRIVATE CENTRE
MODIAKGOTLA REBAONE GABORONE PRIVATE CENTRE
BATISI MARQUES GABORONE PRIVATE CENTRE
KOOTLOGELE MOMPATI GABORONE PRIVATE CENTRE
MATANKI SIDNEY THEBE GABORONE PRIVATE CENTRE
GASEMOKWENA BOTHO GABORONE PRIVATE CENTRE
KELEITSE KEBAELETSE REJOICE GABORONE PRIVATE CENTRE
GOUWE NOMAKHOLWA KERCY GABORONE PRIVATE CENTRE
SEKGATLHOLA THABO GABORONE PRIVATE CENTRE
KUDUME LAME GABORONE PRIVATE CENTRE
OFETILE ANAMISANG GABORONE PRIVATE CENTRE
BAITHAPI ANET GABORONE PRIVATE CENTRE
MAKUTU REGINAH GABORONE PRIVATE CENTRE
MOTLHALAMME KOPANO GABORONE PRIVATE CENTRE
MARUMO THUTO GABORONE PRIVATE CENTRE
MOLEFE KAGISO OBUSITSWE GABORONE PRIVATE CENTRE
RAMPAPE GOFAONE GABORONE PRIVATE CENTRE
RAKGOMO OMPHILE GABORONE PRIVATE CENTRE
MALOMO BOAGO GABORONE PRIVATE CENTRE
MOLOSIWA MOTSHEGETSI GABORONE PRIVATE CENTRE
PHALALO THABANG GABORONE PRIVATE CENTRE
PHALADI KATSO KEVIN GABORONE PRIVATE CENTRE
KOLOTI TEBOGO GABORONE PRIVATE CENTRE
BARATANG TETO GABORONE PRIVATE CENTRE
MOLEFE WATEMO JOSEPH GABORONE PRIVATE CENTRE
TONOKI THUTO GABORONE PRIVATE CENTRE
MOKWAISE BRIGHT GABORONE PRIVATE CENTRE
NGWAKO SYDNEY GABORONE PRIVATE CENTRE
MOSIENYANE GOITSEMODIMO RAMOTSWA PRIVATE CENTRE
RASETSHWANE GOSEGO FAIRGROUNDS BOU GABORONE
ADMISSION LIST – JCE CANDIDATES WITH INCOMPLETE RESULTS (GRADE X)
SURNAME NAMES EXAMINATION CENTRE
RAMONTSHO BOAGO KGOSI MOOKANE
SENGWENYANA LARONA DITSWELETSE
SIBANDA OWAME TLHALOGANG
BALATHI MOMPATI PETER DITSWELETSE
NAIHO JENNIFER SHAKAWE
MOETI MATSHIDISO MOGALE
CHARLIE NAOMI TQUNG