News
Trending
"Government should present a clear covid-19 vaccination programme" – Mohwasa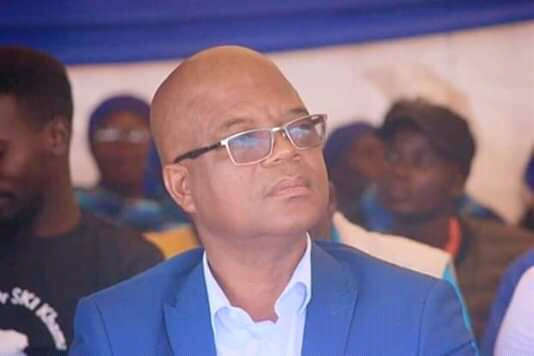 The main opposition party in Botswana- the Umbrella for Democratic Change (UDC), has through its publicity secretary- Moeti Mohwasa lashed out at the Botswana Democratic Party (BDP) government once again. This time they are condemning the government's response to Corona Virus Disease (COVID-19).
Expressing concern over what they say it is the BDP government failure to contain the virus; as evidenced by the rising cases of COVID-19 cases and deaths thereof, the UDC accused the government of lacking "conceptual agility", "downright incompetence and corruption". In his words Mohwasa asserted, "the situation demands creativity and a high level of efficiency in the use of the scarce resources that are at our disposal.", "The response to the pandemic has so far been embarrassing, uninspiring, disjointed and unconvincing." He added.
According to the UDC, the State of Public Emergency does not in any way help or has helped in curbing the spread of the virus, but rather it has succeeded in providing a hiding place for the highly connected to fill up their pockets. "We are in this conundrum because our country lacks structures that can stare down obdurate political actors and their associates who abuse state resources." Mohwasa proclaimed.
Mohwasa says as the UDC, they believe any approach that should be taken to arrest the spread of the virus is the one that would be formulated with involvement of the people- especially that it is about their lives in question.
In that regard, the UDC says it implores the government to present a clear and comprehensive COVID-19 vaccine programme to the nation; and to procure vaccines transparently and directly from manufactures to prevent corruption. "It cannot be business as usual while we lose our loved ones daily. If we really value lives and want to eradicate this disease, we should be responsive and proactive." Mohwasa declared.

Over the past weeks, positive corona cases and deaths has been rising drastically. From the 9th to the 11th January five hundred and ninety-seven (597) cases were recorded with the death toll at 71. From the 12th January to 15th January the death toll raised to eighty-eight (88) with one thousand, two hundred and sixty-five (1,265) new cases. One thousand and twenty-four (1,024) new cases were recorded with seventeen new deaths- making a cumulative total of one hundred and five (105) deaths. As of the 22nd January 2021 one thousand and four (1,004) new cases were recorded with nineteen (19) new deaths- bringing the cumulative total to one hundred and twenty-four (124) deaths.