Lifestyle
Have dread-locks? Here are some do's & don'ts for you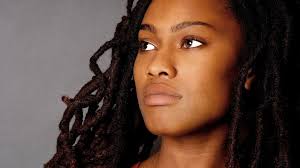 Dread-locks are one hairstyle approach that will never get written off. It has been going for years and has since remained. While hairstyles came and went, they just did not. Today we share with you some of the most important information you need to keep in mind when caring for those dread-locks.
THE DO'S
keep Your Hair clean: The large misconception that people with Locks don't wash their hair is not only disgusting but it is ridiculous. If you have locks or are considering having locks you can and should wash your hair. That is the basis of a healthy scalp and healthy growing hair. In the beginning process you may not wash as often as you used to, but you most certain can and SHOULD wash your hair.
Have Natural Hair: I know this should go without saying but … relaxed hair is almost impossible to lock. You should have 2-3 inches of natural hair before you start your Lock process.
Deep Condition: As shocking as the "wash your hair" do is, I'm sure deep conditioning also comes as a shock. The best locticians know how important it is to have regular deep conditioning treatments. This makes the basis of your locks stronger and keeps your locks moisturized.
THE DONTS
Overwash/cleanse: Do not confuse washing your hair as over cleaning, there is a difference. Free natural hair needs more washing than with locks so breaking the cycle of washing your hair every week or every two weeks is all that it takes. Locks should be washed once a month and in the beginning process once every 6 weeks. Speak to your loctician before you decide to start your solo cleansing process.