News
His Excellency Dr. Mokgweetsi E.K Masisi has arrived from Abuja, Nigeria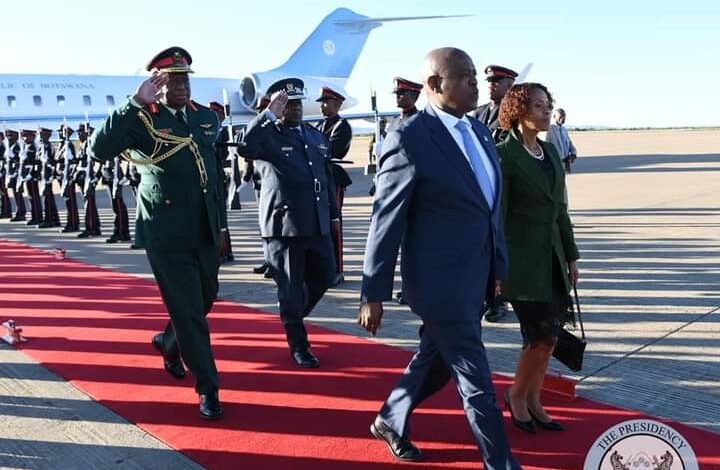 His Excellency Dr. Mokgweetsi E.K Masisi has arrived from Abuja, Nigeria, where he had attended the inauguration of Nigerian President, His Excellency Asiwaju Bola Ahmed Tinubu.
On the sidelines, Dr. Masisi and his delegation were hosted by the Corporate Council of Africa, for a round table meeting, comprising of local Nigerian and U.S companies based in Nigeria, to share investment opportunities and how Botswana government can facilitate them to expand and invest in Botswana.
The King of Yuroba people His Majesty Oba Adeyeye Enitan Ogunwusi, Ojaja II and the Founder & CEO of Axxess, Mr. John Olajide also paid call on His Excellency Dr. Masisi and the First Lady Mrs. Neo Jane Masisi
His Excellency also met Batswana citizens who are based in Nigeria.