Celeb News
Kast To Start His 2000km Walk On The 25th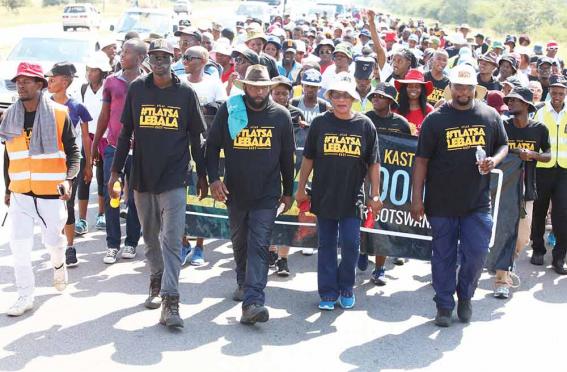 Kast To Start His 2000km Walk On The 25th
Kast who is popular for his TlatsaLebala initiative is back at it, the 2nd annual walk is underway and this time the walk will start in Gaborone on the 25th of March and will pass through Lobatse and Jwaneng to Gantsi, places they never covered last year.
They took to social media to announce their schedule and it looks like things will be a lot more hectic than last year.
"6 Days to go!!
The walk will start in Gaborone on the 25th March, via Lobatse – Kanye – Jwaneng – Gantsi – Maun – Nata – Francistown – Mahalapye to end in Gaborone and is anticipated to end on the 22nd May 2018.
2. The total walking distance is 2000 Km. Unlike last year where it was just Kast walking alone, this year we have partnered with most musicians who have formed teams that will be handing over top one another at their home villages/towns.
3. This year we are walking to lobby parliament to pass a motion on the formation of the Arts Council of Botswana. The presence of the arts council will drastically transform the arts sector in Botswana, both economically and professionally like ma other industry council impacts that may be compared to. We will be delivering lobby letters to Dikgosi as custodians of culture in Botswana, to lobby their members of parliament to pose the motion and vote for it.
4. Companies and individuals may participate in the walk.
6. We request for your support both in logistics, technical and funding of this campaign to make it even bigger than this past year. Our industry's success is the betterment of the future of the arts in Botswana. Be part of this empowering campaign by offering services, and most importantly assisting with funds on any line item in our budget as stipulated in our proposal that is available on request.
Hoping foe your continued support, and looking forward to forming a strong working team with you." They wrote.
Anyways, Goodluck to the TlatsaLebala team! Last year after the walk, they hosted a very successful music show that consisted of only local artists and people were very pleased with the way the show went.