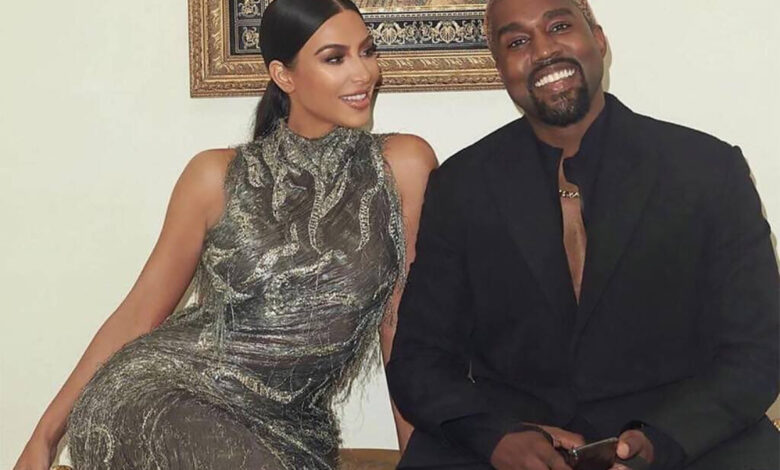 Kim Kardashian-West caught in hysterics with Kanye West. The two were snapped by paparazzi, following a meet up together at the ranch in Wyoming.
Apparently Kim flew doen to visit kanye West for the first time after the disastrous campaign rally in South Carolina a week ago, and their first outing was Wendy's food outlet. It is believed, that Kim has been trying to convince kanye to seek medical attention but he refuses to do so.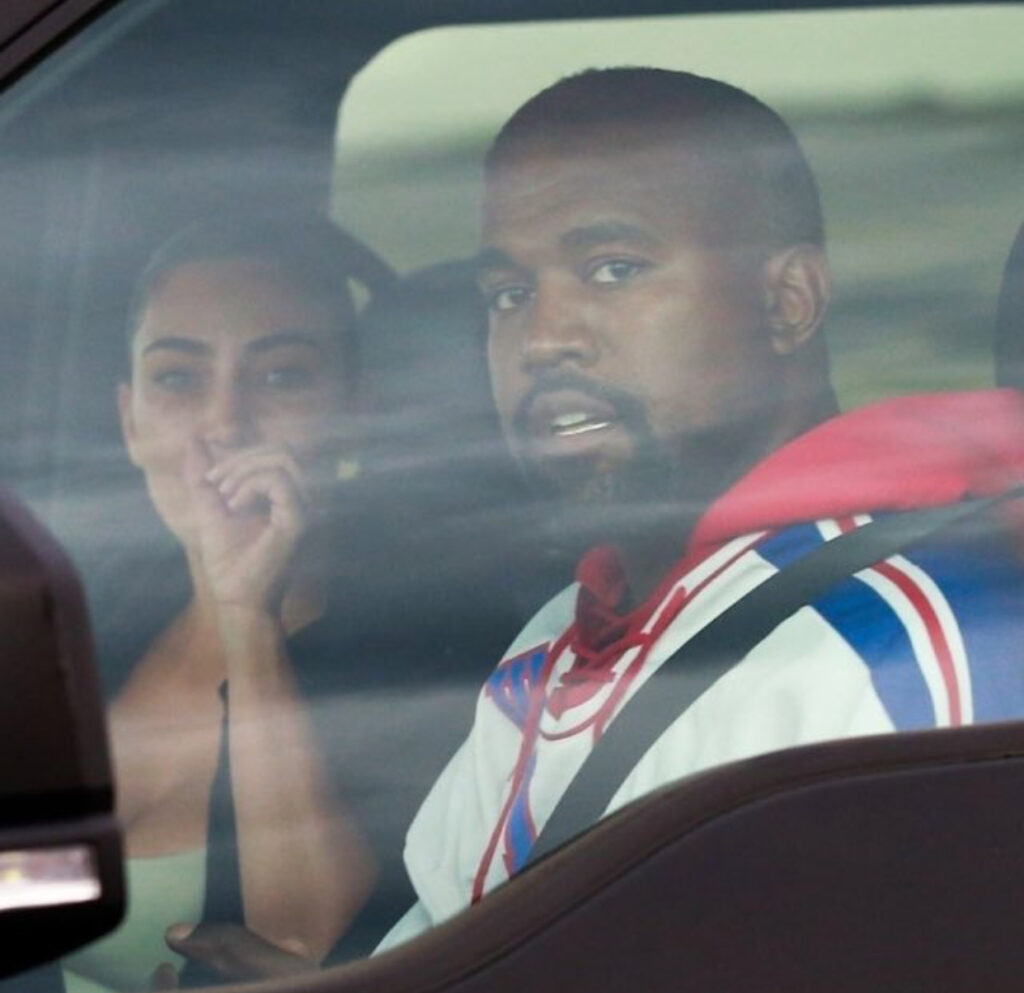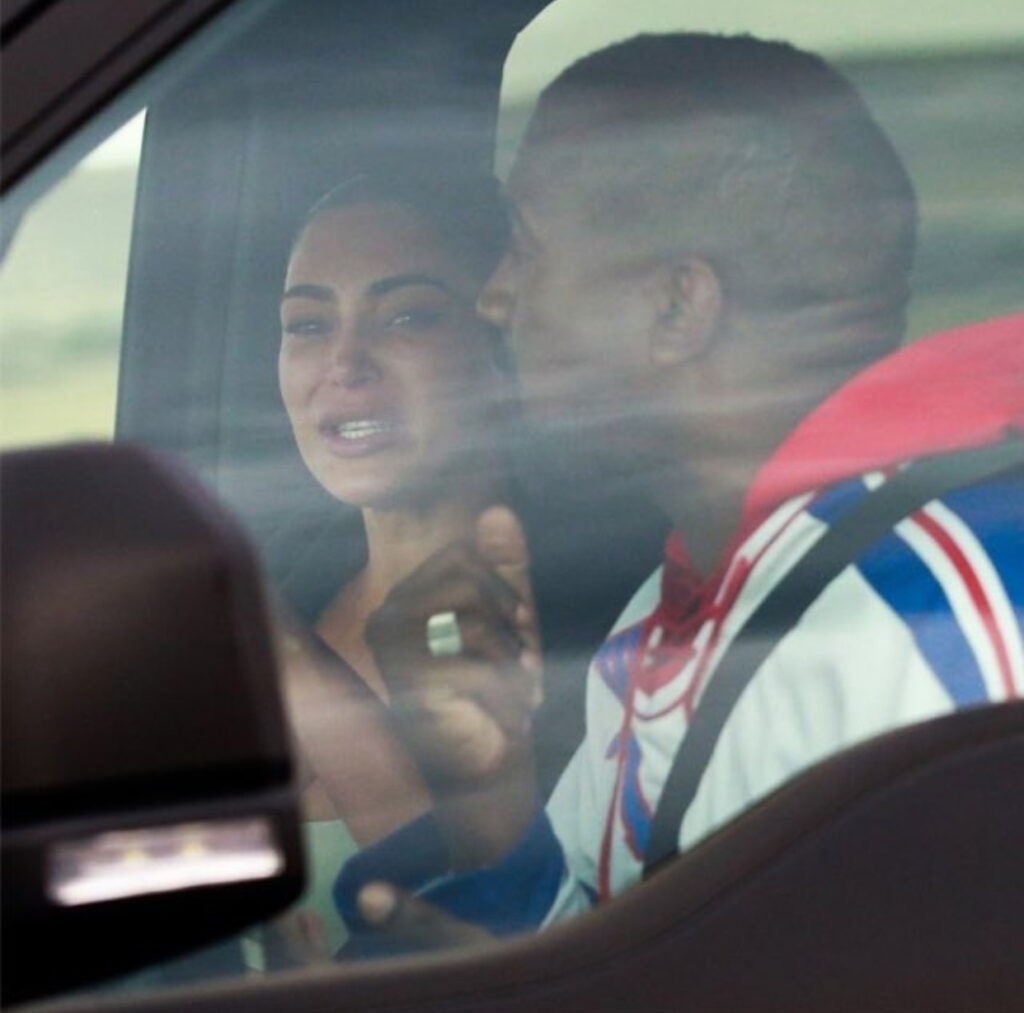 During his breakdown at his campaign rally, Kanye announced that he almost consented to an abortion of one of their kids. this statement hurt Kim kardashian and he later made a public apology. It would appear their marriage is still in a rocky place as evidenced by the emotional images of the two together in a car.