Entertainment
Lorato Ikobe Sets Her Eyes On Miss University Africa 2019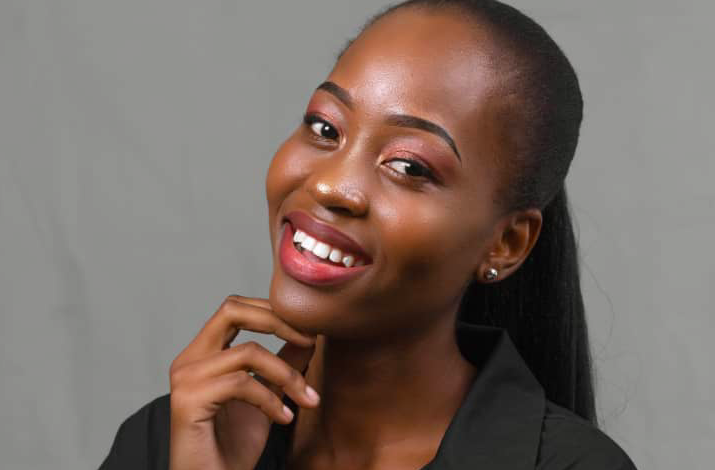 Miss University Africa is a prestigious non-bikini pageant that focuses on intrinsic potentials of university students, it focuses on beauty with brains and also advocates for decent dressing. Lorato Ikobe, a 21-year-old young lady from Thamaga, currently studying at the University of Botswana pursuing a Bachelors Degree in social sciences being a double in economics and psychology in level 400.
Ms Ikobe is to represent Botswana in the upcoming Miss University Africa 2019 to be held in Nigeria this November. The winner gets to be crowned an intra-continental Queen for the African Universities and becomes a UN Ambassador. The non-bikini pageant gives each contestant the chance to showcase clothes from their different cultures and it advocates for dressing decently and representing one's true self of the queen that they are.
In an interview with Lorato ikobe, she mentioned how her journey in pageantry started, it dates back to approximately 14 years ago in Lobatse when she was crowned Miss Alliance at the Sunday school which she was part of, her undying passion for pageantry was born at her first crowning. She then joined different pageants from primary school to her varsity years. Some of Ms Ikobe's achievements in the field of pageantry feature Miss Teen Universe Botswana as Top 16 finalist 2016, Miss Universal Botswana 1st Princess 2017,Miss Botswana Top 30 finalist 2017, Miss University of Botswana 2nd princess 2018, Miss Boleswa Intervasity 2018 and her current title, Miss University Africa Botswana 2019.
Preparations for such a big competition require hard work, dedication and focus, which fortunately the Queen's organizing committee is currently helping with arrangements. Ikobe and her organizing team are raising funds for necessities needed by the Miss University Africa Botswana 2019 to be able to take part in the pageantry in Nigerian.
The team covers cost from the flight to the accommodation fees, which has reduced her worries as she can now focus on her wardrobe, hair and shoes. Ms IKobe did mention that she has approached a few organizations, and even individuals both on the public and private sector to help with sponsorship.
However, this past weekend she had a sponsored walk as a fundraising event to try and acquire funds, not all efforts went to vain as the event was a success. With the little accumulated funds, some is to be used to cover up expenses and the rest of it is to be used to purchase donations to be given to schools in her home village.
Lack of funds will not stop the determined young lady from taking part in the Miss University Africa 2019 as she mentioned there are more of fundraising events in the pipeline and continues to send out pleas of assistance from potential sponsors.
Story by Boingotlo K Seitshiro