News
Mr And Miss RADP Contestants Pay A Courtesy Call On The Vice President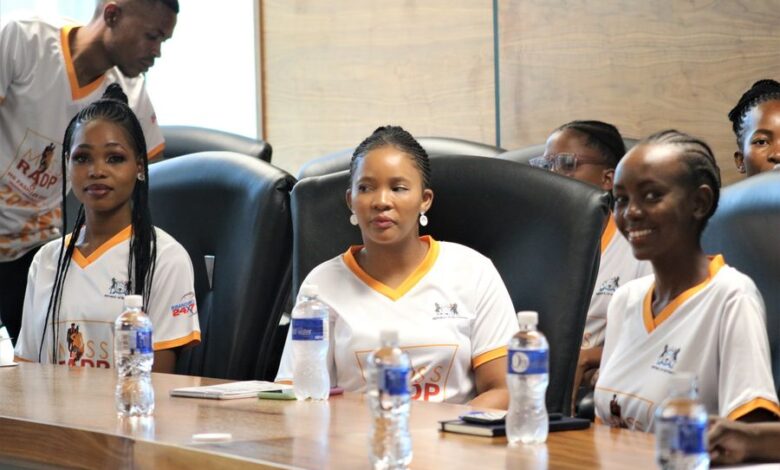 His Honour the Vice President, Mr Slumber Tsogwane this morning welcomed to his office finalists of the Mr and Miss Remote Area Development Programme (RADP) pageant. The group paid a courtesy call on The Vice President ahead of the pageant finals to be held on 26 November 2022.
Vice President Tsogwane who is the Chairperson of Rural Development Council (RDC) said RADP is an important programme aimed at giving residents of remote areas exposure as they are far from developed areas. He said while areas cannot all be developed at the same rate and time, RADP is meant to accommodate them. The Vice President said residents from remote areas should always be assisted to ensure that they are not left behind.
His Honour alluded that even during school examinations special groups such as these are not treated the same as others when they apply for sponsorships and tertiary education. He explained that their cut off points are always lower than those who school in urban and developed areas. Mr Tsogwane emphasized that their requirements cannot be the same as those who have all resources easily accessible and have better exposure to developments.
The Vice President implored contestants to always think unity wherever they are and in whatever they do. He urged them to be proud of who they are and where they are from. He said they should be ambassadors of their villages and the country if they happen to go outside the country.
For her part, Assistant Minister of Local Government Mrs Talita Monnakgotla said these youngsters will be trained in life skills to better their lives. Monnakgotla said the ministry will work these youngsters to see how to develop their areas.