Lifestyle
Nicole Gaelebale Is The Fairest Of Them All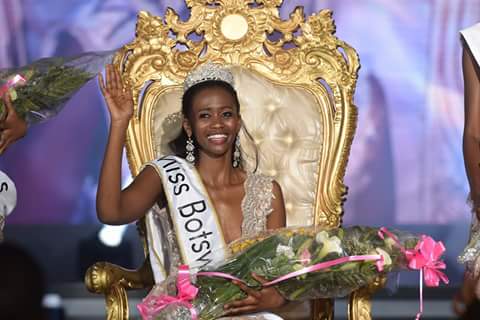 Former Miss Global Botswana and Miss Earth has proven that she still got it when she was crowned Miss Botswana 2017/18 yesterday, September 28 at the UB sports arena.
Nicole Gaelebale who has been a finalist on the Miss Botswana pageant about four time finally got the crown. The runner up are Neelo Nthobatsang who is the first princess and Uua Murangi who had a large following is the second princess.
Nicole will be competing with ladies from across the world next month at the Miss World Pageant in China.
congratulations Nicole and make us proud we believe in you.
Nicole has been a beauty queen since her early teenage days, she was amongst other titles Miss Botswana first runner up 2015. She was also Miss Earth 2014 and Miss Global Botswana 2012.