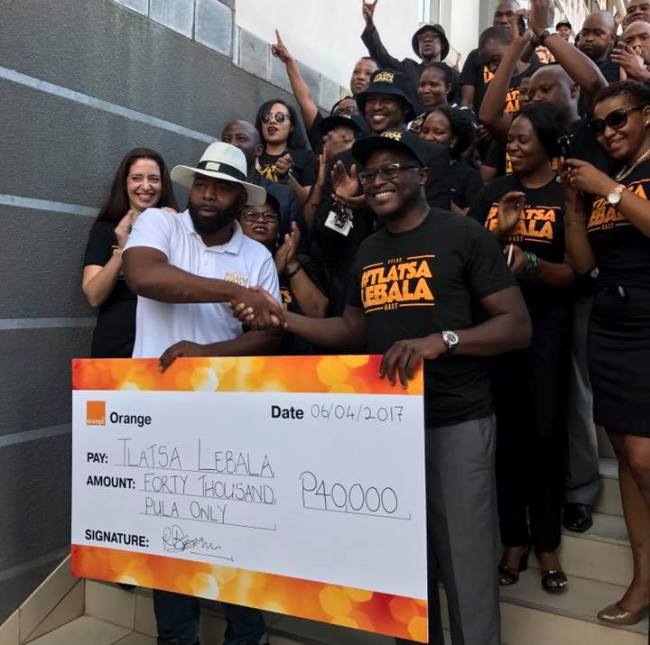 With the Tlatsa Lebala event now a few weeks ago, Kast continues to receive support from organizations and individuals at large. Cellphone network giants Orange Botswana has just jumped on board to show their support for Kast. The company has donated a total of P40 000 for the event.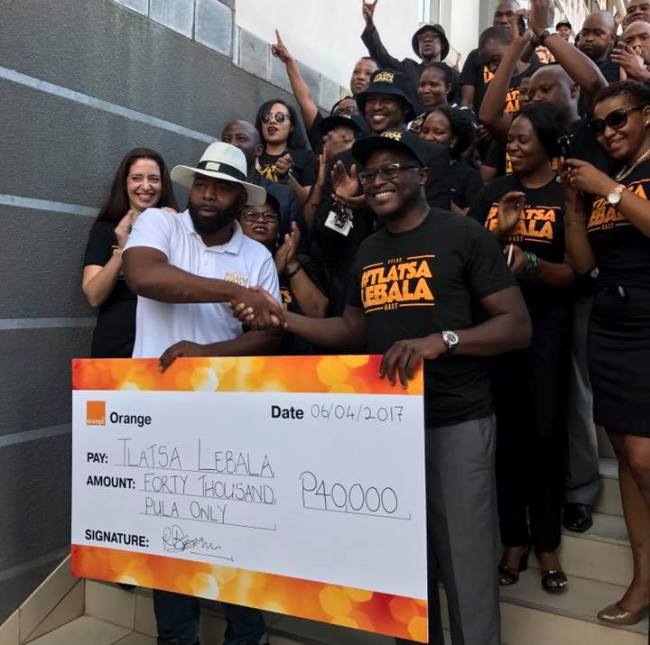 When receiving the cheaque the grateful Kast had this to say, "Today was a really good day! What a great way to mark exactly 30 days to the event! Today Orange donated P40 000 towards #TlatsaLebala! This is the much needed support that we wish for from corporate Botswana. Orange staff also bought a lot of our merchandise. Thank you very much Orange, and big up!"
As if that was not all, yesterday morning Kast was called to the Mogoditshane Kgotla, where the Mabaila Foundation donated an amount of P 10 000 to him in appreciation of his dedication towards the development and value recognition of Botswana Music. Tlatsa Lebala is on the 6th of May at the National Stadium in Gaborone from 10am until the next day. We can also support him by buying tickets and see him live his dream.