News
Quartet Of Alleged Kidnappers Get Conditional Bail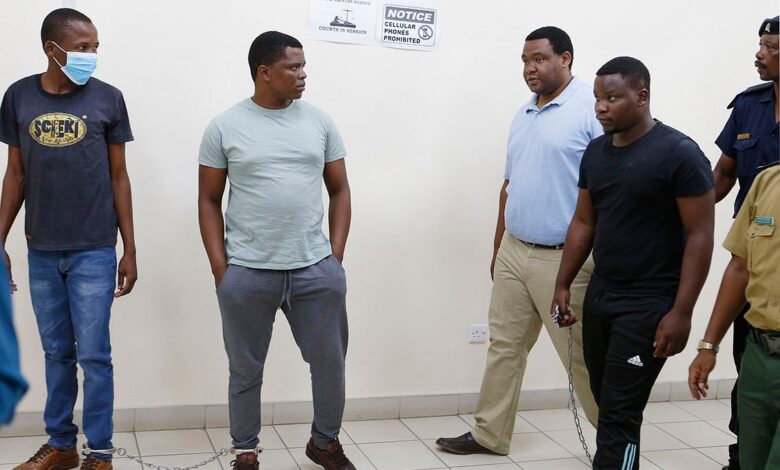 Broadhurst Magistrate Onkarabile Mokone on Tuesday admitted a quartet of accused kidnappers to conditional bail.
The four, Tebogo Moahi, 41, Karabo Potsoeng, 28, Otsile Mosala, 32 and Tlotlo William, 26, all of Kanye, are accused of kidnapping a Chinese businesswoman and demanding a P900 000 ransom for her release.
Defence counsel, Mr Ofentse Khumomotse and state prosecutor, Mr Mmapatsi Tshimologo, consented to the bail conditions where each accused has to pay P15 000, report to the nearest police station once every two weeks and provide two sureties each binding themselves with P2 500.
They are also barred from interfering with state witnesses.
Apart from the kidnapping charge, the four are also facing motor vehicle theft and robbery charges.
According to the charge sheet, on or about November 13 at BTF Furnishers Broadhurst Industrial in Gaborone, the accused robbed Ms Qian Song of P1 200 and an iPhone valued at P19 000 after which they took her to Kanye where they secretly and wrongfully confined her for four days.
The four are alleged to have also robbed one Thabiso Oagile of a black Huawei cellphone valued at P2 400 as well as Felistus Keeletse of a navy blue Huawei phone valued at P1 200.
Again, the four are said to have stolen a Toyota RunX registered B 414 BOU on or about September 10 at the University of Botswana in Gaborone.
They will appear again for mention on December 20. Ends